A week in the life of Shanghai
SHANGHAI -- When Shanghai city authorities invited a dozen foreign photojournalists to spend a week shooting life in the busy port and financial hub, I jumped at the chance.
Although it's the world's most populous city, with 24 million souls, Shanghai has retained the winding streets and trees that give it a more "human" feeling than the capital Beijing where I'm based, and it's been a long time that I've wanted to take a closer look.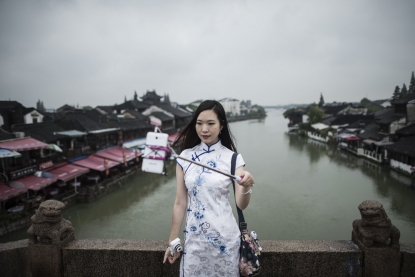 (AFP / Fred Dufour)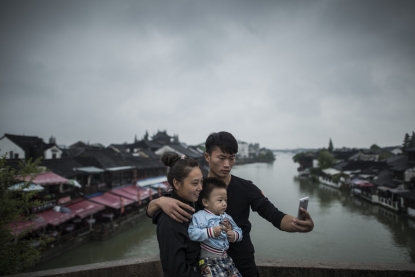 (AFP / Fred Dufour)
The city authorities wanted to let photographers loose on the city aiming to use their pictures in a book on Shanghai as seen by foreigners. This being China, throughout the week, we were trailed by an "interpreter" who reported our doings to his superiors. But the restrictions were rather mild and the trip provided a rare opportunity, in a country where the authorities do not always view the press very favorably, to go to places that would otherwise be inaccessible.
The Jing'An temple. (AFP / Fred Dufour)
That's how I found  myself on the top of the Shanghai Tower and the Meridien hotel at sunrise. And that's how I could easily take photos that would normally require a lengthy process of official approval, like staff at work in a government office.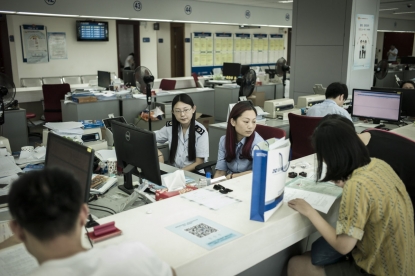 Tax office. (AFP / Fred Dufour)
We explored China's financial capital by bus in small groups of three. That part was a bit too postcard for me, so I didn't take too many scenic shots. As a news agency photographer I am more interested in people, in daily life, in typical street scenes.  Throughout the week, I tried to capture as many 'daily life' moments as possible.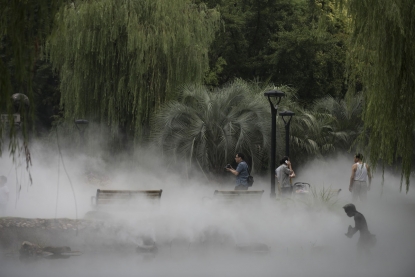 Mengqinyuan park. (AFP / Fred Dufour)
Every once in awhile I found exactly what I was looking for. For example the workshop in Zhujiajiao, a small village on the city's outskirts, where women sew T-shirts.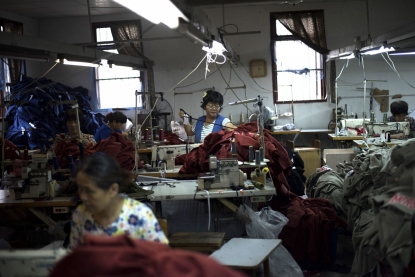 (AFP / Fred Dufour)
I also took advantage of the fact that we were surrounded by city hall officials to make a few personal requests. For example, I wanted to visit a school where students wear military uniforms, like the one that I visited a few years ago in Yunnan. Although there wasn't one available in the city, I did end up going to an ordinary school, where students wore typical communist kerchiefs, to take pictures of a calligraphy lesson.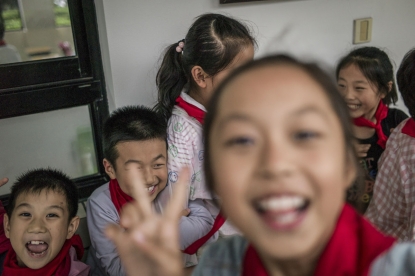 (AFP / Fred Dufour)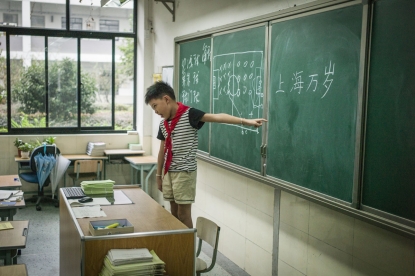 (AFP / Fred Dufour)
Sometimes I stumbled on things by chance. Strolling through a park, I saw a flyer for an open-air opera due to take place a few days later. The show, which normally would last 18 hours, was shortened to just one for this occasion. I quickly got permission to come and shoot not only the show itself, but behind the scenes.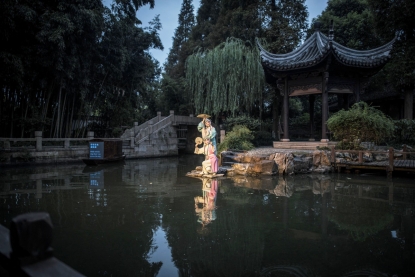 (AFP / Fred Dufour)
I don't know if city authorities will end up using many of my photos for their book. Most of them are probably too atypical for what they are looking for. But for me the trip was a total success -- I was able to discover a little bit of daily life in Shanghai.
I found myself taken with the city. It is at once vibrant and soft, seductive and repulsive. Whatever your reaction, you can't remain indifferent to it.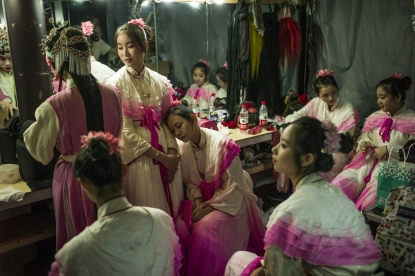 (AFP / Fred Dufour)
It also has a sense of calm, like the young dancers getting ready to go onstage to play a Kunqu opera. With one actress resting her head on another, to me this shot is truly telling of the atmosphere, when the actors are left to themselves. It's moments like these that I looked for, moments that one doesn't often see.
Click on an image to start the slideshow: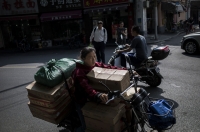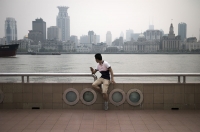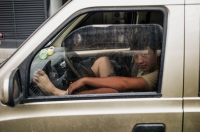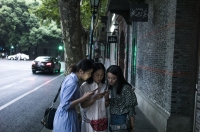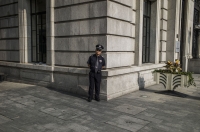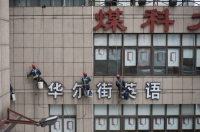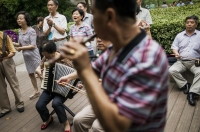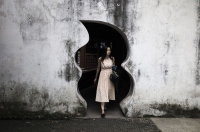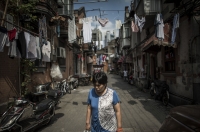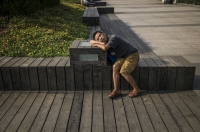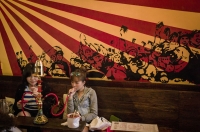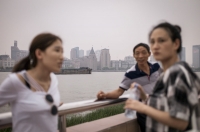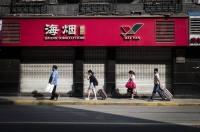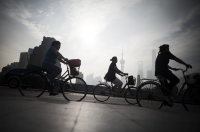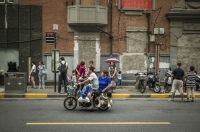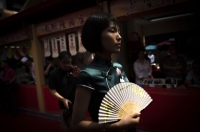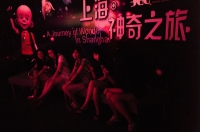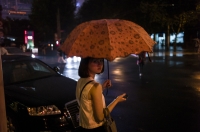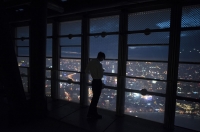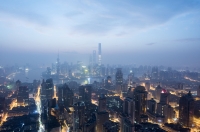 This blog was written with Roland de Courson and translated by Yana Dlugy in Paris.