There are many who die in the jungle
TURBO, Colombia - Part of Evelio Cortez's job is to lay broken dreams to rest.
He's the gravedigger at the cemetery here, so it falls to him to find the final resting places for the bodies of migrants who wash up on the local shores, their dream of reaching the United States from places like Cuba, Haiti, Africa and Asia cut short by the Caribbean waters.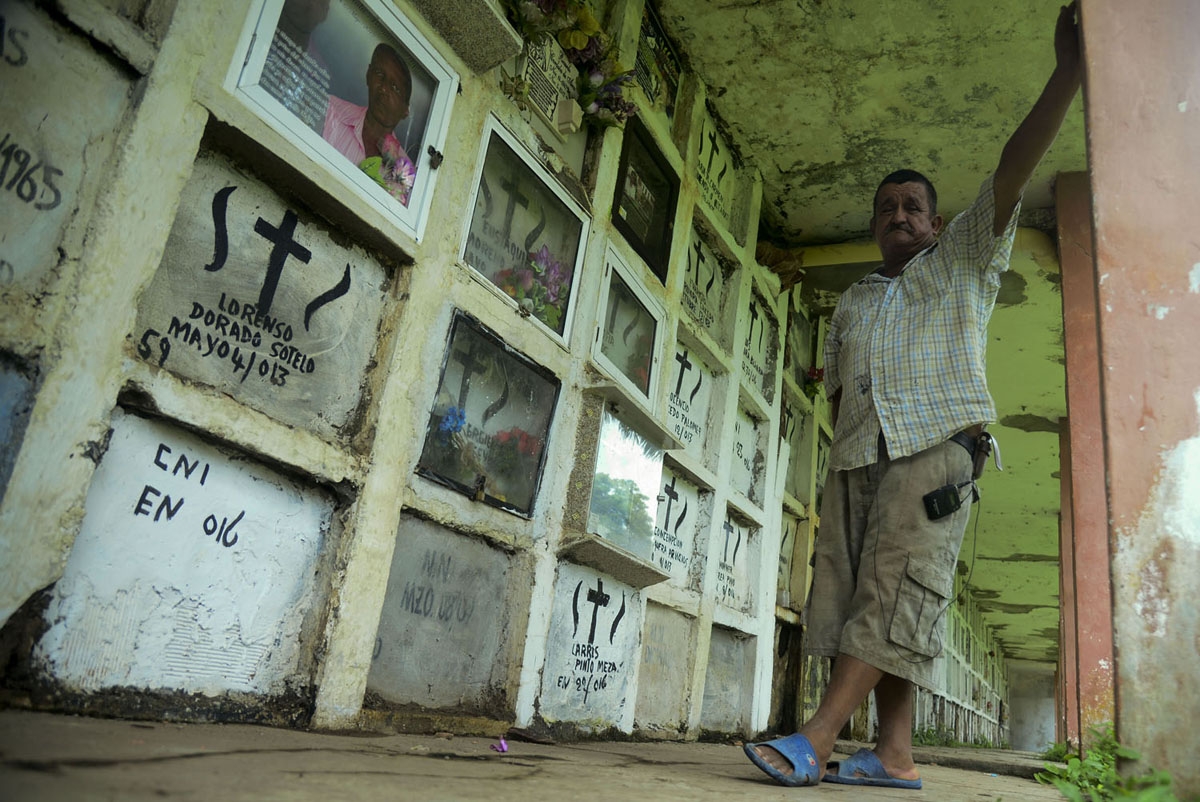 Ebelio Cortez stands next to unidentified tombs of migrants at the Nuestra Senora del Carmen cemetery in Turbo. (AFP / Raúl Arboleda)
Cortez's realm lies in Turbo, a city of 160,000 in Colombia's hot and humid northeast, on the shores of the Caribbean Sea and near the border with Panama. Recently it has become a major transit point for people who are desperately trying to get to the US.
Thousands of them have come here, from Cuba, Haiti, even as far as Somalia, Pakistan, Nepal and Bagladesh, ready to cross fetid jungles and malaria-infested swamps, in the hopes of reaching the promised land and find their American dream. The dreams of many, however, end up in unmarked  crypts in the Nuestra Senora del Carmen cemetery.
"They are washed ashore, completely decomposed," Cortez told me when I visited in early August. "And they stay here, probably forever. Noone will ever come to claim them."
Once in Turbo, the migrants make their way across the waters of the Uraba Gulf, hoping to sneak into Panama and continue north.
A Cuban migrant cries before boarding a vessel to cross the Gulf of Uraba to get closer to the Panama border in the hopes of sneaking into the country. (AFP / Raúl Arboleda)
But to do so, they have to cross the Darien jungle, which snakes along the Panama-Colombia border and is a veritable wall separating Central and South Americas. Crossing is can be as hazardous as crossing the waters of the Caribbean.
"The walk itself can be quite short, just a few days," Andy Sanches, a 45-year-old Cuban whom I met at Turbo, told me. "But it's dangerous, both because of the terrain and because of the drug traffickers who control the area."
Cuban and Haitian migrants board a vessel to cross the Gulf of Uraba and get closer to the Panama border. (AFP / Raul Arboleda)
When I visited  in early August, there were hundreds of Cubans like Andy, stuck in Turbo because of tightened border controls in Panama and other Central American countries. When I saw them, they were living in a warehouse that a sympathetic local made available after seeing them camped in the open air in front of a church. They baptized their new home "Calle Ocho," after the famed street in Miami's Cuban quarter.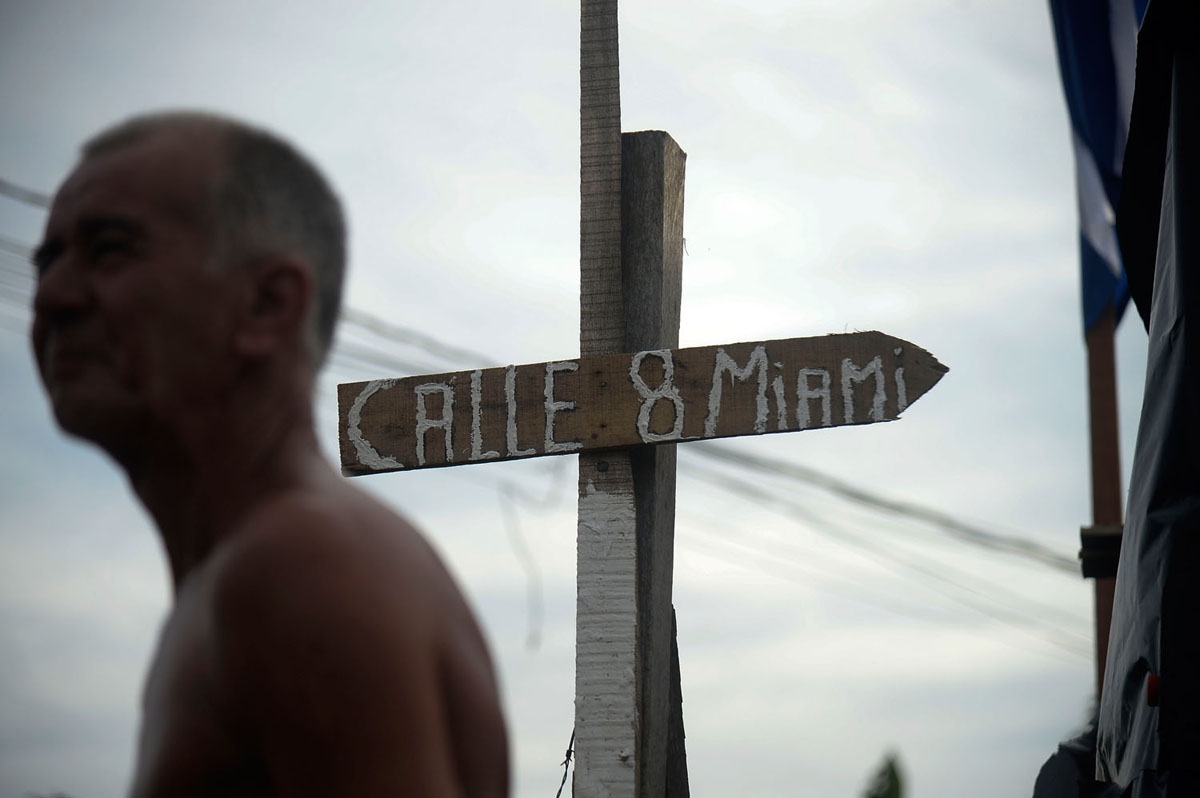 (AFP / Raúl Arboleda)
The air was hard to breathe -- everyone seemed to be chain smoking to endure the interminable wait. But despite this, optimism was in the air, as if the collective American Dream was keeping spirits up. Many told me they preferred "a tomb in Colombia" rather than returning to Cuba.
"In Cuba, we are without hope. And when a human being loses hope…." was how 38-year-old Mercedez Salazar put it.
Another curiosity that I found -- the Cubans here weren't as concerned by US presidential hopeful Donald Trump and his vows to crackdown on illegal immigration as they were by the thawing of relations between the US and Cuba. You can understand why -- since the 1960s, Cubans have enjoyed a sort of privileged status among asylum seekers in the US -- any Cuban who managed to step on US soil was allowed to stay and ask for a permanent residency permit after only one year. The people I met wondered how that would change now that relations between the former foes have softened.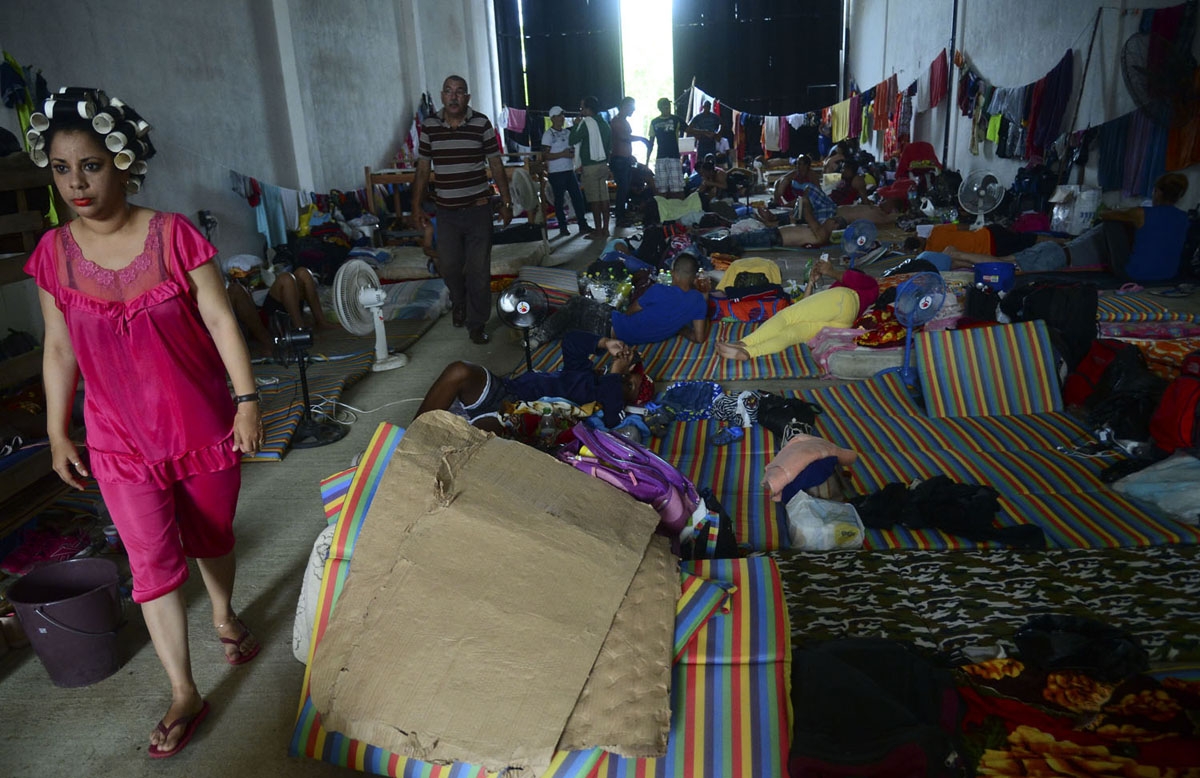 Migrants wait in Turbo. (AFP / Raúl Arboleda)
The Cubans undertaking the trip through Colombia embark on a somewhat surreal voyage. They first head to Trinidad and Tobago or Guyana, one of the few countries they can enter without a visa. A cruel irony -- to get there, they often transit through the airport in Panama City, a place where -- if they are lucky -- they'll pass through a few months later after an arduous land journey. Once in Trinidad and Tobago or Guyana, they clandestinely make their way to Colombia, either through Venezuela, Brazil, Peru or Equador. When they get here, they still have the entire Central America and Mexico to cross.
Mohamud Warfa was from Somalia, a tall young man who dreams of becoming a doctor. A few weeks after I met him in Turbo, he sent me a WhatsApp message, saying that he managed to get to Mexico, but that one of the three relatives who was travelling with him was killed when he fell into a ravine in the jungle between Costa Rica and Nicaragua. The same accident also claimed the life of a Haitian mother, who left behind a five-year-old orphan. "There are many who die in the jungle, but there is noone to count them," he wrote.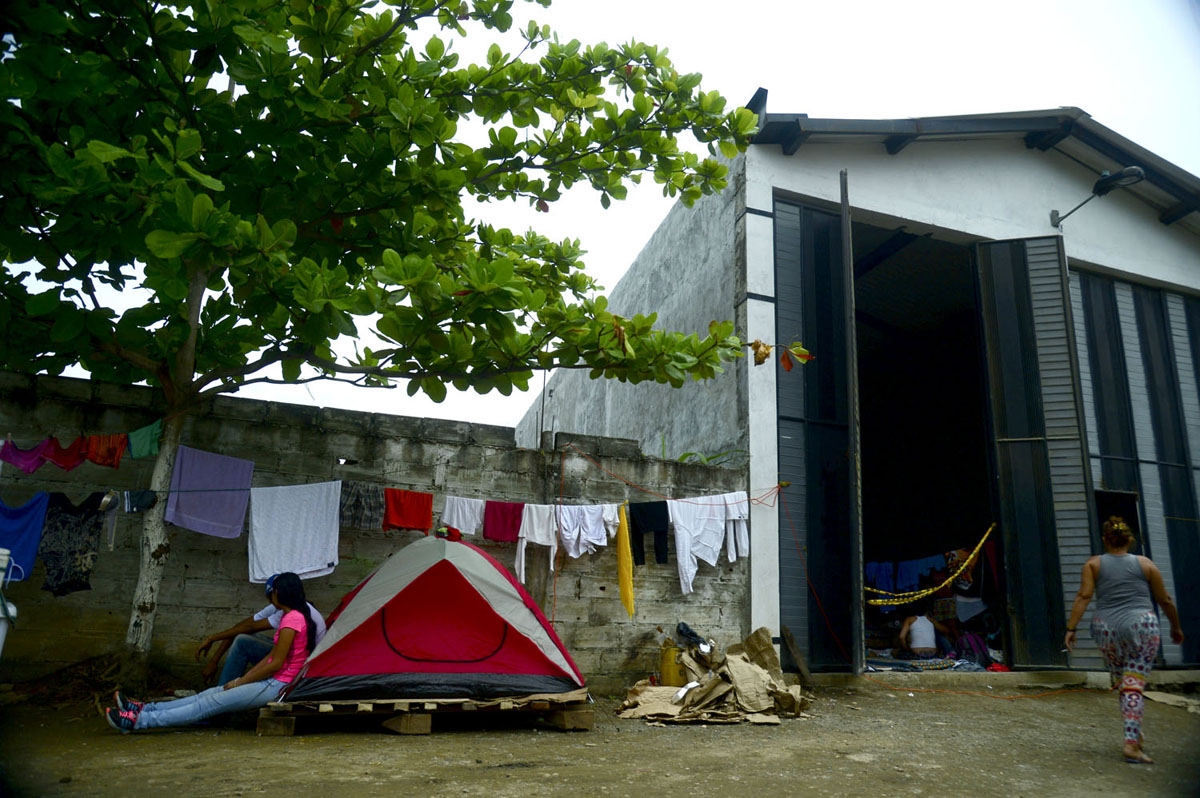 Migrants camp in Turbo as they wait. (AFP / Raul Arboleda)
These days, apparently you don't see many foreigners in Turbo anymore. The Colombian government has cracked down on illegal immigration and people traffickers. If the photos that the migantion authorities have sent to journalists can be believed, the warehouse where hundreds of Cubans waited during my visit is now completely empty.  The Colombian authorities explain the emptiness this way: "The majority of the occupants voluntarily agreed to submit to expulsion orders and have left the national territory by their own means."
I suspect many are trying their luck in the jungle.
This blog was translated from the original Spanish by Roland de Courson and into English by Yana Dlugy in Paris.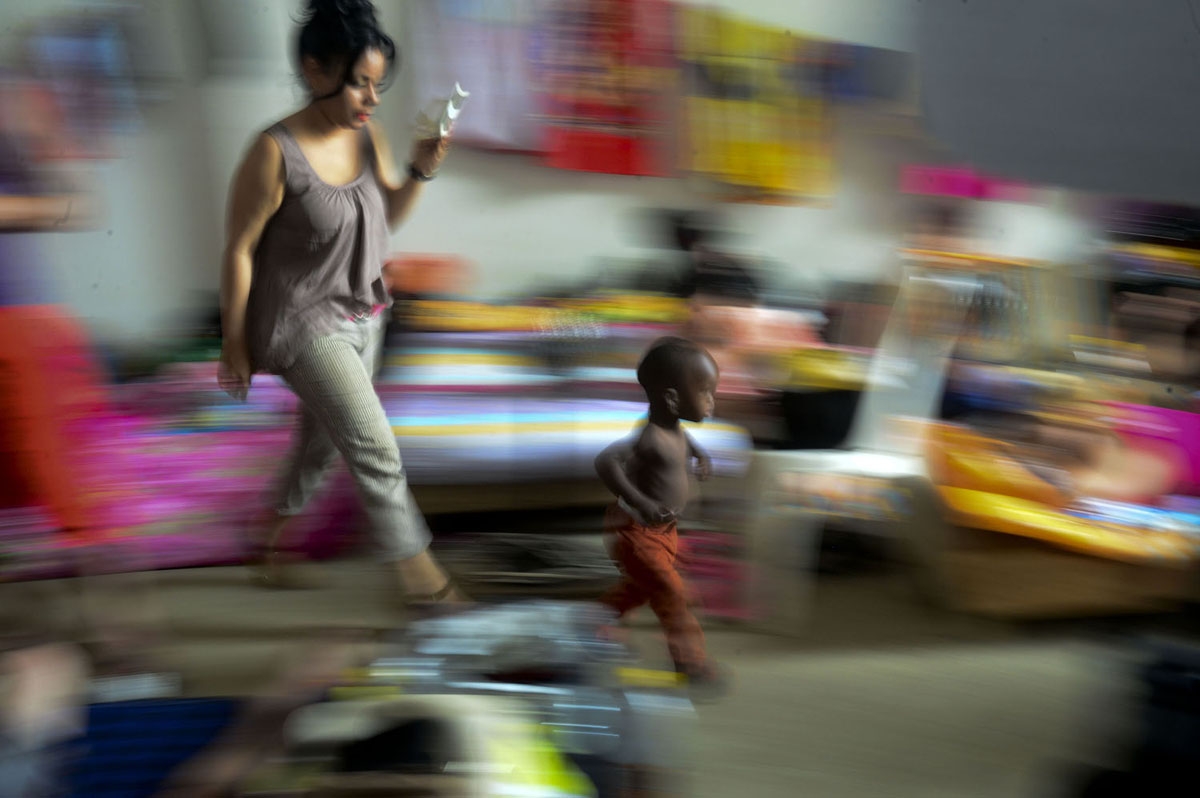 Migrants in a shelter in Turbo. (AFP / Raúl Arboleda)