A bit of magic
Lin'an, China -- I had been to the spot the year before and knew that I wanted to come back to photograph it. I love the bamboo forest. It feels like you're in a movie like The House of Flying Daggers.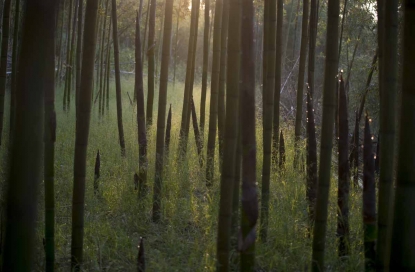 (AFP / Johannes Eisele)
A year ago, a friend and I went to a little-known climbing spot inside the bamboo forest outside of Lin'an, an area about a four-hour drive west of Shanghai. We were lucky, the weekend we went, there were no other climbers around. We were alone. Hidden inside the bamboo forest... It was magical.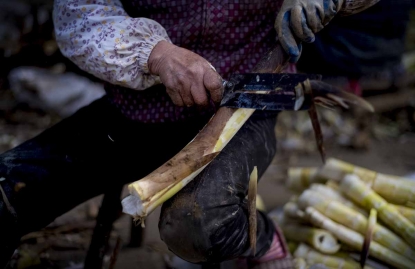 (AFP / Johannes Eisele)
I decided that I would have to come back to photograph it, so this year when I heard that the bamboo harvest had started, I returned with my camera.
The AFP intern Wu Yiwei and I woke up early and drove straight to the bamboo market in Taihuyuan village near the city of Lin'an, where we talked to people in order to find out when and where would be the best time and place to photograph the harvesting.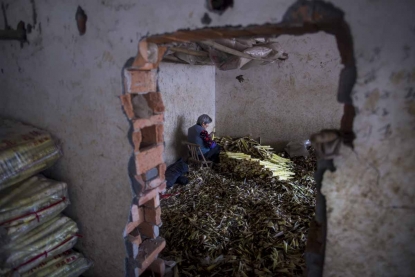 (AFP / Johannes Eisele)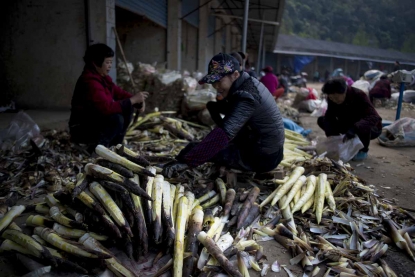 (AFP / Johannes Eisele)
It turned out that although we arrived in the morning, we were already a little late as most of the harvesting is done around sunrise. So that day we drove to a neighboring village to see another part of the process. Some of the harvested bamboo is dried 20 kilometres away, a very quiet place compared to the bustling market. Workers place the bamboo shoots in wooden trays which they then place inside an oven to dry, to get them ready for consumption.
Bamboo shoots are a regular item on Chinese dinner tables, be it in a soup, braised with meat or vegetables or eaten as snacks. And the forests in Lin'an are estimated to supply up to two-thirds of the country's bamboo shoots. So harvest time, which lasts a few months, is a busy time here.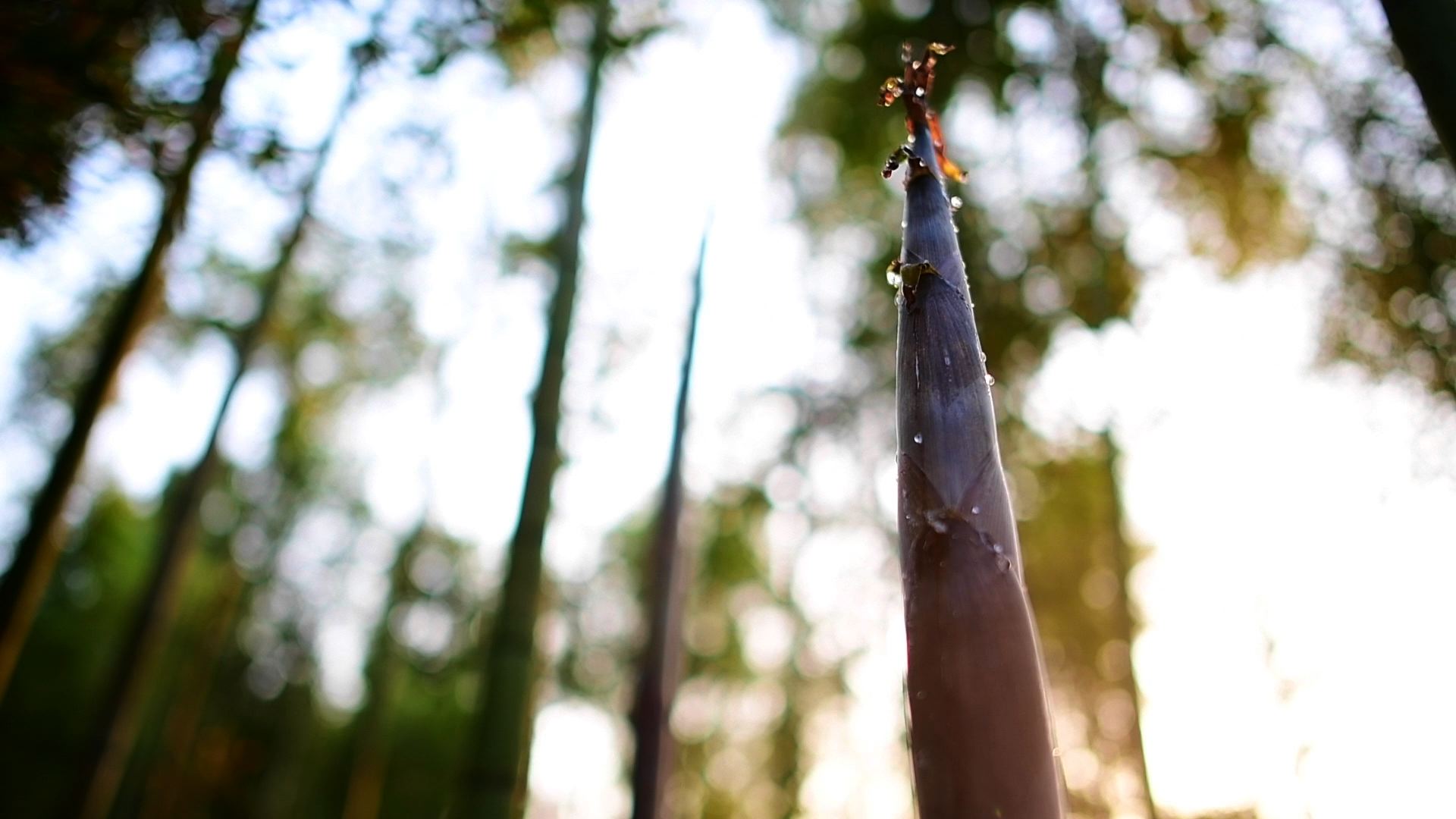 The following morning, very early, we saw farmers heading to the bamboo forest, each carrying a long metal bar, sharp on one end and bent for better grip on the other. This is an essential harvesting tool used for digging out the bamboo. It is placed into the soil to cut the bamboo shoots from the root. I followed a farmer to his harvesting spot, while taking pictures and recording a video. I learned that each family has its own section of the forest that it's allowed to harvest. And the farmer I followed had his field right next to his ancestors' graves.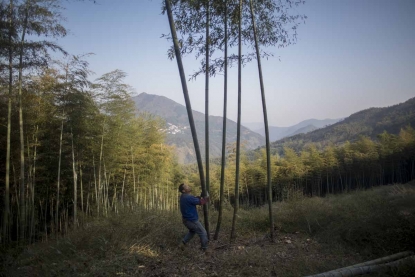 (AFP / Johannes Eisele)
Before leaving Shanghai, I thought it could be a hassle to photograph the harvesting. I didn't know how much access I would get, or how easy-going the farmers would be, but fortunately it turned out to be a rather fun assignment.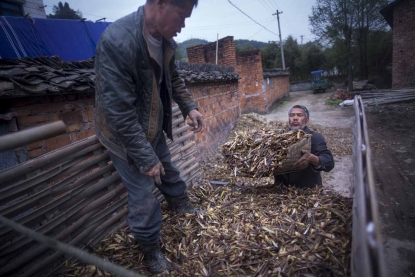 (AFP / Johannes Eisele)
Almost all the farmers were extremely welcoming and kept going about their business as usual. One elderly lady even taught me how to cut the bamboo and let me cut my own shoot out of the soil. There were of course some people who didn't want their pictures taken or to speak in front of the camera, but most were very welcoming.
Xu Weifu, a farmer who brings his bamboo to the market on the back of his bicycle, gave me close to 5 kilograms of bamboo as a  present.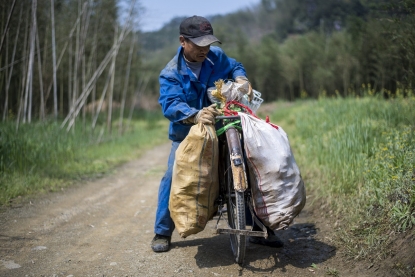 (AFP / Johannes Eisele)
So I tried to cook bamboo at home during the next few days. Fresh bamboo can be very delicious.
This blog was written with Yana Dlugy in Paris.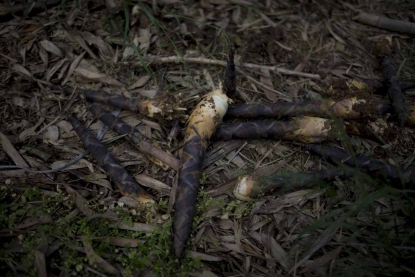 (AFP / Johannes Eisele)