Welcome to Jacques Lhuillery's Japan
PARIS, January 19, 2015 - Long-time Agence France-Presse correspondent Jacques Lhuillery, who has died aged 61, was one of the most entertaining, and prolific, contributors to the AFP blogs. After a string of tough postings that took him from Iran to Nigeria via Ivory Coast and Lebanon, he found reason to marvel in everything he saw during his final AFP posting as Tokyo bureau chief.
From the strange choreography of Tokyo metro workers, to the sounds and silences of the Japanese capital or its bewilderingly complex recycling system, from sitting out an earthquake in a pseudo-Bavarian tavern to pondering the likenesses between sumo wrestling and and corrida, here are his collected posts for the blog.
In praise of the 'Konbini'
Decades on, ageing POWs face their past in Japan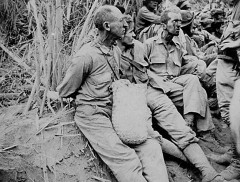 "What could they be feeling? What was going on in their elderly heads? Questions swirled through my mind as I made my way through a heavy October rain to attend a dinner with former US prisoners-of-war who had escaped Japanese camps in World War II and who only now were coming to the Japanese mainland for the first time," writes Jacques Lhuillery, AFP's Tokyo bureau chief who attended an emotional pilgrimage for former POWs visiting Japan. "I forgive but I don't forget," one of them tells him.
Pricey pickings in Japan's fruit shops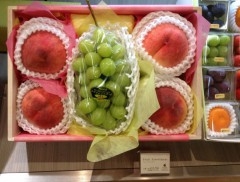 "When I first arrived in Japan, in April 2012, I brought with me two kilos of cherries that I'd bought in a French supermarket, having stuffed them by the handful into a plastic bag. I didn't know it at the time, but I was carrying treasure," writes AFP's Tokyo bureau chief Jacques Lhuillery as he explores the country's curiously expensive fruit fetish. 
Sumorrida: The 'qi' of bull fighting and sumo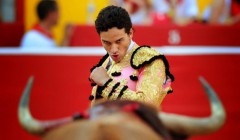 At first glance sumo and bull fighting don't have much in common. For one thing, nobody dies in the Japanese arenas. There's not even any blood or, for that matter, sun. But, as AFP's Tokyo bureau chief Jacques Lhuillery finds out, a look beyond the surface finds striking similarities between the two sports. (AFP Photo / Roland de Courson)
The mysterious dancers of the Tokyo metro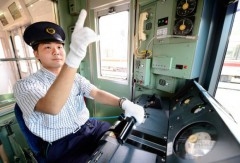 "It's hard to envision modern metropolises without their metros, yet many underground train systems are rather depressing for those on their daily commutes. The Tokyo metro is different. ... From the moment a voice on a loudspeaker bids you a warm welcome on board, you realise this must be the most unusual metro ride in the world," writes Jacques Lhuillery, AFP's bureau chief in Tokyo. (AFP Photo / Toru Yamanaka)
Three-month hustle yields 10-minute interview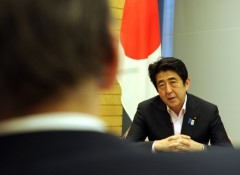 A year after arriving in Tokyo, bureau chief Jacques Lhuillery is still grappling with the intricacies of Japanese customs. During his previous postings in Africa, speaking to presidents was often as simple as picking up the phone. Not so in Japan, where it took him three months of intense schmoozing and maneuvering to score a 10-minute chat with Prime Minister Shinzo Abe.
A harmonic interview with Ozawa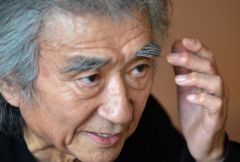 AFP's Tokyo bureau chief Jacques Lhuillery heads to the French ambassador's home to meet famed Japanese conductor Seiji Ozawa, who is returning to the musical scene after a long absence to fight cancer. (AFP Photo / Yoshikazu Tsuno)
Tsunami: the art of grieving in Japan
AFP's Tokyo bureau chief has taken in more than his fair share of official state ceremonies after nearly three decades as a correspondent. But the commemoration in Japan of the second anniversary of the March 11, 2011 tsunami that took some 19,000 lives was in a category of its own, he reports. (AFP Photo / pool / Junji Kurokawa)
Breaking the law, one sushi roll at a time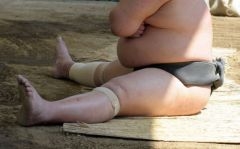 At the same time that Japan's population is getting older and declining in numbers, its collective waistline is expanding. In a bid to stave off soaring medical costs for the ageing masses, the government has made it –- no, this is not a typo –- illegal to be obese. AFP's Tokyo bureau chief Jacques Lhuillery tells us about Japan's 'fat tax'. (AFP PHOTO / Richard A. Brooks)
Unbearable lightness: walking on air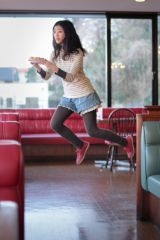 AFP's Tokyo bureau chief Jacques Lhuillery stays grounded as he talks to Japanese artist Natsumi Hayashi, whose sometimes-spooky images capture her seeming to float across the most banal of city scenes. Mid-air leaps have long been captured in goofy snapshots the world over, but Hayashi has pushed the concept to new heights and now seems able to transcend gravity itself. ("Today's Levitation" © Natsumi Hayashi, courtesy MEM, Tokyo)
In Japan, best to know your garbage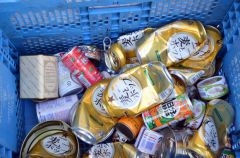 "Which trash bag is for plastic bottles? And is it the RIGHT kind of plastic for THAT color bag? When is it collected, and exactly where should it be deposited? Will I get my ears boxed if I get it wrong?" AFP's Tokyo bureau chief Jacques Lhuillery tell us why he found himself losing sleep trying to decipher the Japanese recycling regimen. (AFP Photo / Yoshikazu Tsuno)
Space travel: from Lagos to Tokyo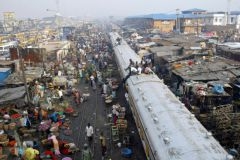 After four years running AFP's bureau in Lagos, Nigeria's notoriously chaotic and dangerous megapolis, Jacques Lhuillery has recently arrived in Japan to take up the equivalent post in Tokyo, one of the most organized, safest and cleanest super-cities in the world. The contrast is so striking, he tells us, it's like moving from one planet to another. (AFP Photo)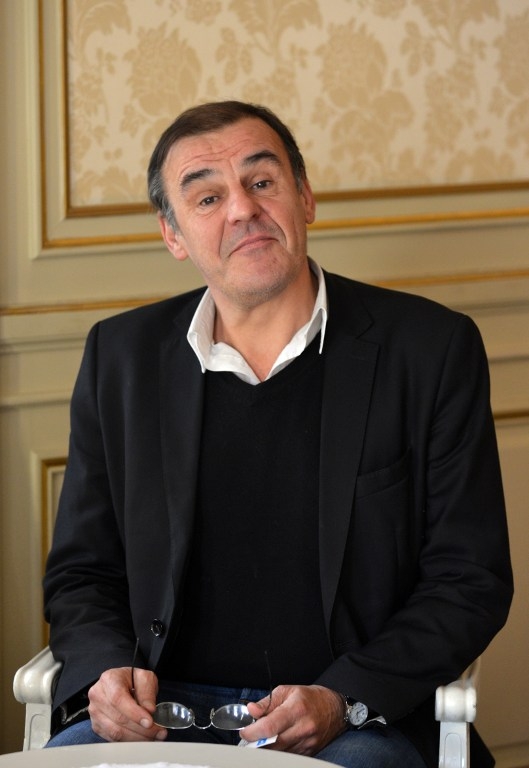 AFP Tokyo bureau chief Jacques Lhuillery, in January 2013 (AFP Photo / Yoshikazu Tsuno)