The street stars of Milan fashion week
MILAN, Italy, September 24, 2014 - Milan Fashion Week is a highlight of the global style calendar, but for photographers it can, frankly, be a bit of an ordeal. Shows are spread all over the city, with miles of traffic jams and Italian drivers up to the national stereotype to battle in between.
This year, though, I took advantage of the fact we had a larger team than usual - four instead of three - to try to capture a different side of the event.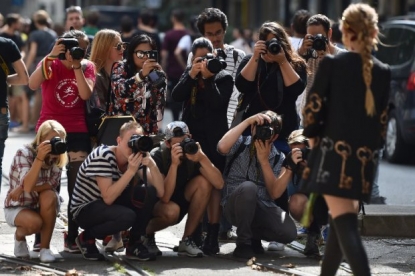 (AFP Photo / Gabriel Bouys)
Just for once, I slipped away from the catwalks and took my camera backstage, and outside, where I discovered a buzzing parallel world I had no idea was there.
A big fashion show is like a Hollywood film premiere: the A-list stars take their time getting there. But outside, the crowds arrive well in advance to get noticed, and snapped posing at a top world fashion event.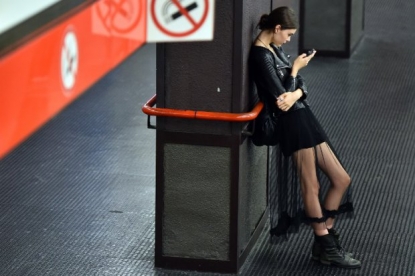 A model waits in a metro station after the Dolce & Gabbana show on September 21 (AFP Photo / Gabriel Bouys)
Guests showing off their designer garb, or off-the-wall eccentric outfits, tiny fashion houses trying to break out and wannabe models -- with or without the looks to match -- form a bubbling microcosm of their own.
Chatty, friendly and open, this little world is a far cry from the often elitist spheres of high fashion, and frequently delighted for a professional photographer to take an interest.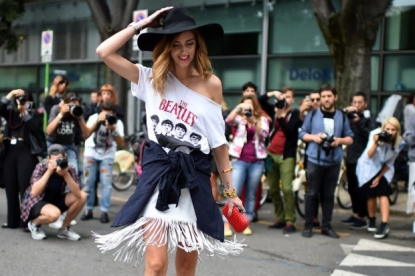 Fashion blogger Chiara Ferragni poses in the street prior a show on September 20 (AFP Photo / Gabriel Bouys)
Then there are the bloggers -- from amateurs to semi-professionals -- whose nods and tips can carry huge weight in fashion circles, to the point where some blogs are valued at millions of dollars.
One of the most influential is Chiara Ferragni, who behaves like star in her own right -- arriving at the Cavalli show half an hour late and causing a mini-stampede in the process as fellow bloggers press to snap her second look of the day.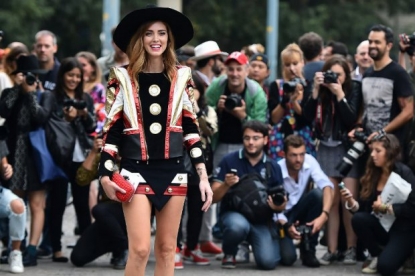 Fashion blogger Chiara Ferragni poses for the second time on the same day, with a new dress (AFP Photo / Gabriel Bouys)
Among the street looks I snap, there are those who pretend to be on the phone, or running late to a show -- a pretense shrugged off with a grin as the doors close and it becomes obvious they were not on the guest list...
It's all a bit silly, but it's funny and good-humoured too, and the hustle and bustle provides some great pictures to post on Instagram.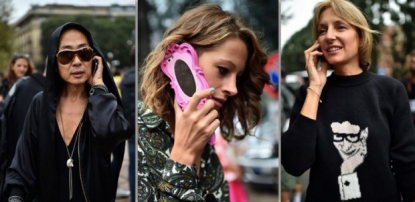 (AFP Photo / Gabriel Bouys)
And last, there are the ordinary fashion fans -- who are not, and perhaps never will be, invited to a show, but who are here to soak up the aura of glamour.
Fashion's answer to the football fans who didn't get a ticket to the game, but rally happily outside with their banners and T-shirts, to cheer on the team from afar.
Gabriel Bouys is an AFP photojournalist based in Rome. For more examples of his work, follow him on Instagram.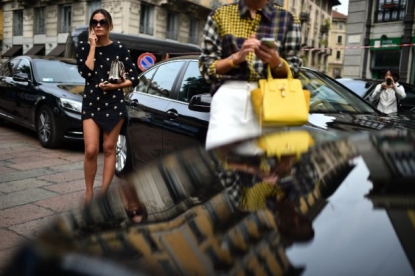 (AFP Photo / Gabriel Bouys)
Vogue Japan's Italian editor-in-chief Anna Dello Russo arrives for a show on September 20 (AFP Photo / Gabriel Bouys)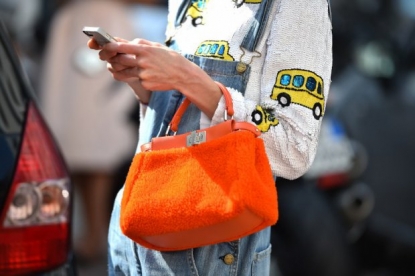 (AFP Photo / Gabriel Bouys)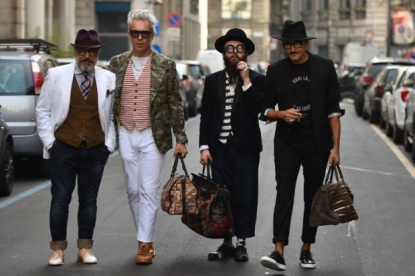 (AFP Photo / Gabriel Bouys)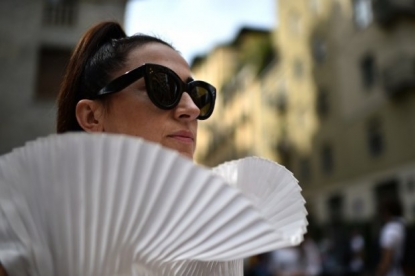 (AFP Photo / Gabriel Bouys)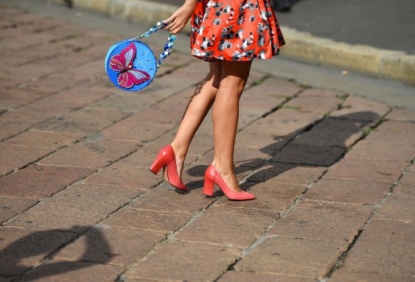 (AFP Photo / Gabriel Bouys)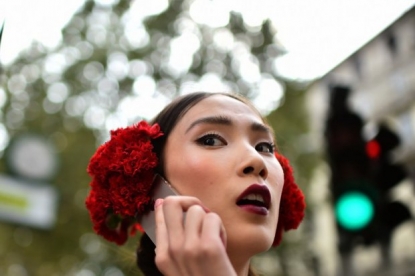 (AFP Photo / Gabriel Bouys)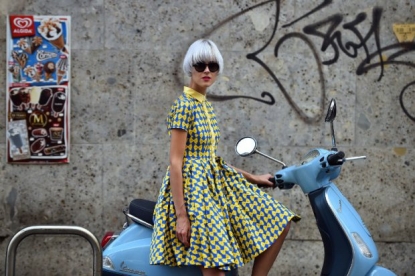 Fashion blogger Linda Tol poses in the street prior to a show on September 21 (AFP Photo / Gabriel Bouys)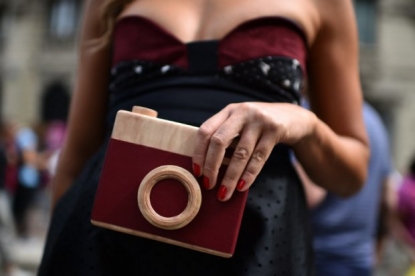 (AFP Photo / Gabriel Bouys)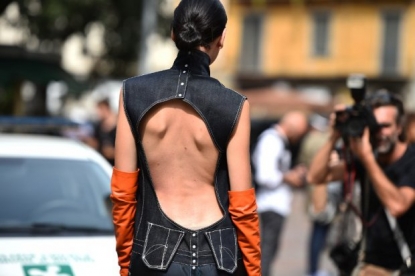 (AFP Photo / Gabriel Bouys)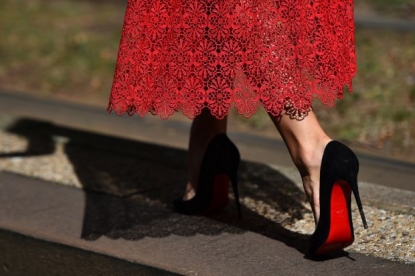 (AFP Photo / Gabriel Bouys)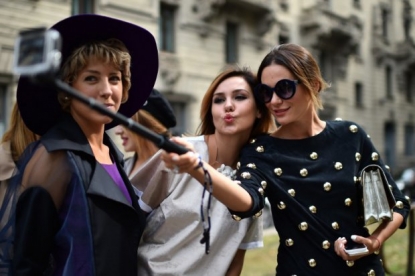 (AFP Photo / Gabriel Bouys)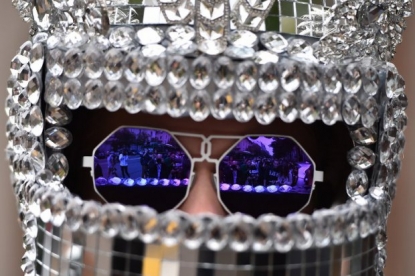 (AFP Photo / Gabriel Bouys)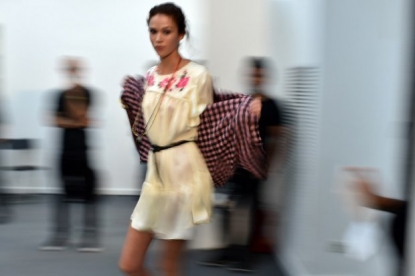 (AFP Photo / Gabriel Bouys)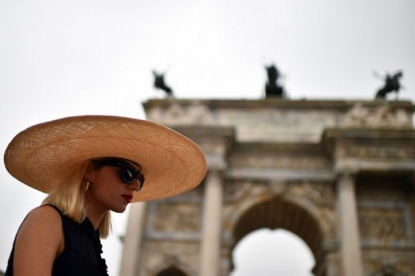 (AFP Photo / Gabriel Bouys)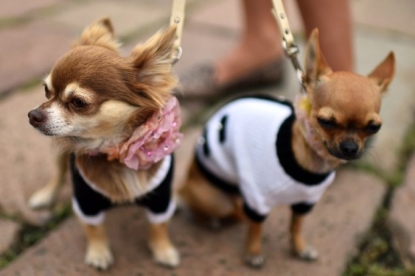 (AFP Photo / Gabriel Bouys)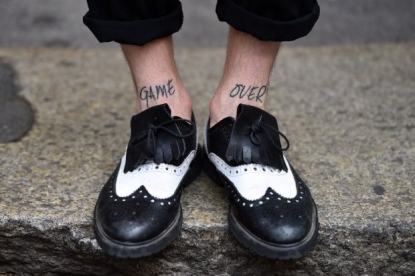 (AFP Photo / Gabriel Bouys)