Street photography in a city of masks
SEOUL, June 23, 2015 - The culprit of this story is hardly an ideal subject for photographers. Invisible to the naked eye, microscopic images of the coronavirus responsible for an outbreak of Middle East Respiratory Syndrome (MERS) in South Korea are fascinating enough, but they do little to illustrate the fear the virus has spread among the population of 50 million.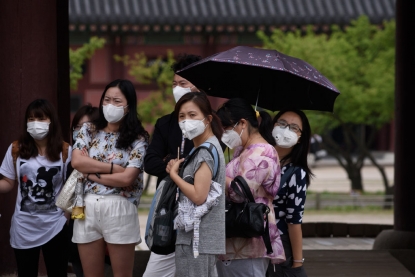 (AFP Photo / Ed Jones)
It's a dramatic threat but my attempts to photograph it have been quite the opposite - largely involving prowling the streets, where most of us photographers like to spend our time anyway. At the outset of the epidemic, which has so far claimed around 30 lives, there were huge numbers of masked people in the streets of Seoul. One month on, the masks are no longer everywhere you look. But still, you never have far to go to find one.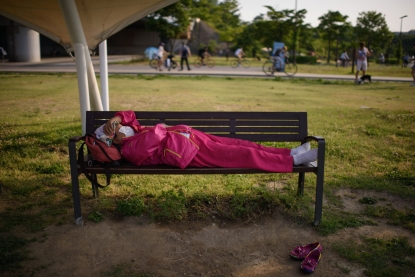 (AFP Photo / Ed Jones)
Seoul is a great city for street photography, and I have an ever-growing list of locations - parks, royal palaces, student quarters and shopping districts - that I'll revisit according to the combination of light and activity, and the feel of the photos I hope to make.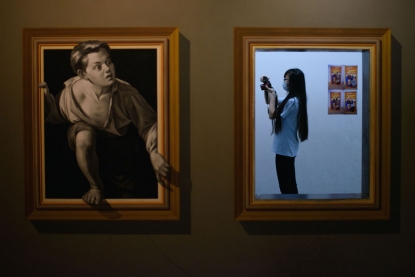 (AFP Photo / Ed Jones)
South Koreans are pretty tolerant towards us photographers, and I like to try and make eye contact with the people I photograph. Of course, my subjects are all kept anonymous behind their masks, which makes things easier.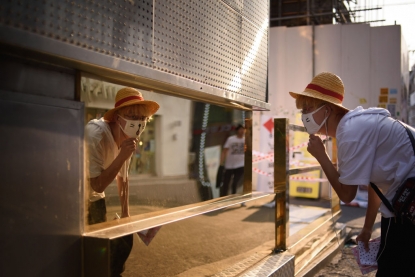 (AFP Photo / Ed Jones)
Like many other photographers, I either wait for a picture to come together or I move around and attempt to make it happen, looking for a favourable compromise of many elements.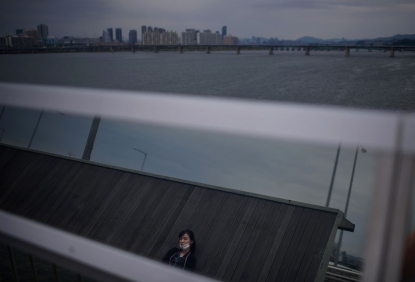 (AFP Photo / Ed Jones)
But mostly my judgement or timing is hopelessly wrong and I end up with nothing to show for my efforts, something I'm convinced cannot be said for more talented colleagues whose work is absolutely a motivating factor.
Aside from improvised work, one idea was to shoot a series of posed portraits of mask-wearers to show the cross-section of society taking protective measures against MERS.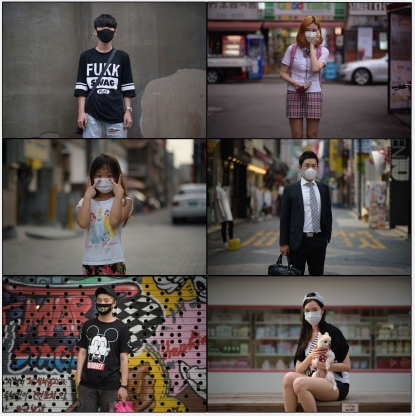 (AFP Photo / Ed Jones)
Another was to document the volunteers who deliver medicine and supplies to some of the thousands of people under quarantine in their homes. But as I was setting up the shoot, the authorities spotted the chance for a PR stunt, inviting a local politician who proceeded to dominate and choreograph the occasion.
Bizarrely, at the end of it all, a frantic PR team asked us not to use any pictures featuring the politician since it would constitute a violation of electoral law. So a simple photo series that could have illustrated an interesting community angle on the MERS response, was for that day wasted.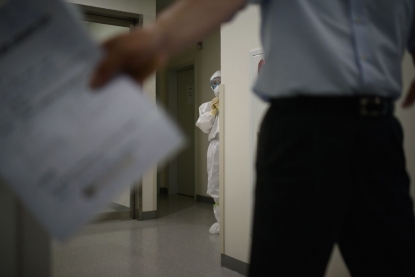 (AFP Photo / Ed Jones)
But properly coordinated media events are often useful, granting us access to unusual places. Like in this case, where the media were allowed entry to a MERS isolation ward at Seoul Medical Center. Although as is often the case, the pictures taken on the fringes were the most worthwhile.
And in between the time spent pursuing ideas and pushing for access there is always the reassuring impartiality of the street, a readily available canvas of chaos in which to lose yourself and create.
Ed Jones is AFP chief photographer for South Korea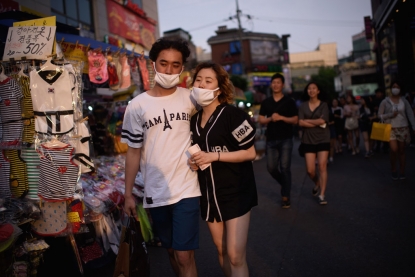 (AFP Photo / Ed Jones)