The laughter of Shah Marai
Kabul -- Shah Marai loved to tell dirty jokes.
His piercing blue-green eyes would twinkle mischievously as he shared his latest gag. Even before he reached the punchline he would be laughing.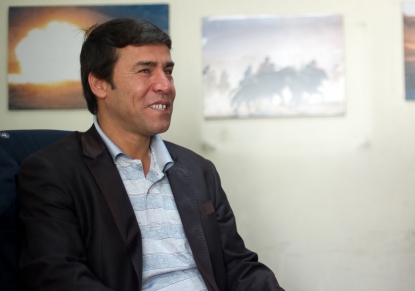 Shah Marai at AFP's bureau in Kabul, April 17, 2012. (AFP / Johannes Eisele)
My Kabul colleagues had warned me about Marai's off-colour humour when I joined the bureau in August 2017.
At first I thought he was trying to wind me up because I was the boss and one of the few women in the office. 
I soon realised that was just Marai. He loved to make people laugh.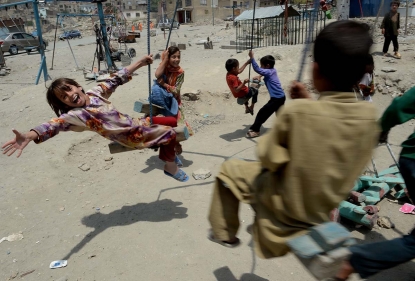 Afghan children play on a swing near a cemetery in Kabul on July 31, 2013. (AFP / Shah Marai)
A week has passed since Marai was killed along with eight other journalists in two blasts in the Afghan capital that were claimed by the Islamic State group. 
He had rushed to cover a suicide attack, just like he had so many times before. He was standing with a group of other journalists when the second bomb detonated. 
His untimely death has left a gaping hole in the lives of many people. He was the longest-serving member of AFP's Kabul team, which had elevated him to the status of tribal elder -- or "grandfather", as he liked to joke.
Shah Marai in an undated photo released by AFP after his death. (AFP / -)
A towering figure in Afghanistan's close-knit and mostly young journalist community, Marai was widely admired and respected. He was one of the old hands, who had bravely taken photographs for AFP during the Taliban regime at great risk to his own life.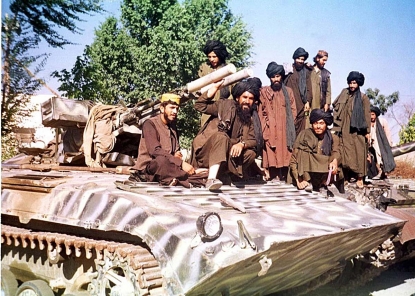 Taliban fighters near Kabul, October 4, 2001. (AFP / Shah Marai)
The proximity of death in Afghanistan creates strong bonds between colleagues, a sense that we must look out for one another and keep each other safe.
That solidarity has been keenly felt this past week as messages of condolences and sympathies pour into AFP's bureau from around the world, providing some comfort as the team struggles to come to terms with the loss of a dear colleague and close friends. 
Marai's impressive skills and sensitivity as a photographer have been lauded around the world in recent days. But it is his generosity and sense of fun that will be most missed by those who knew him.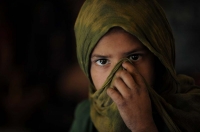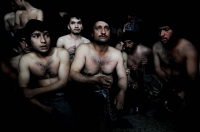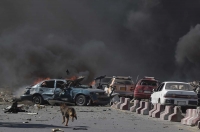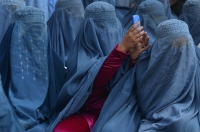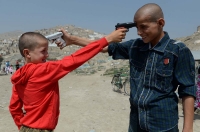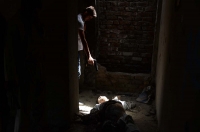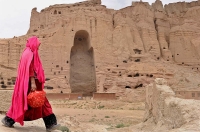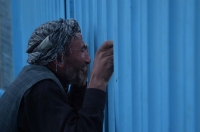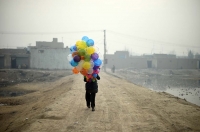 The team would start most days with the jokes that Marai -- usually the first to arrive in the office -- had sent them on Facebook, triggering giggles around the room.
A few weeks before his death Marai took my French colleague Anne Chaon and me on a little road trip to look at the blooming Judas trees an hour north of Kabul. 
It had been his idea -- 'you're in the office too much,' he had told us -- and we were so excited. We asked if we could bring our friend Sonia and he laughed devilishly, saying we could hire a bus and invite all our female friends if we wanted. Marai was always a charmer.    
As we sat on a carpet among the trees, basking in the warm spring sunshine and sharing a simple breakfast of bread, chocolate and coffee, we talked about Marai's family. He was excited because his first daughter was due to be born  -- a little sister for his five sons.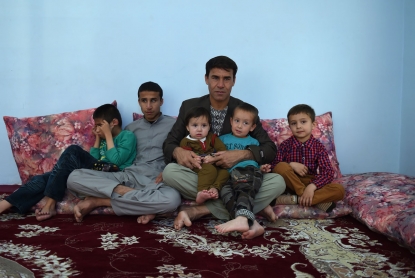 Shah Marai with his five sons at his home in Kabul, May 6, 2016. (AFP / Wakil Kohsar)
Several days later his daughter arrived in the world. When Marai returned to work we celebrated her birth with a cake in the AFP bureau garden. A few hours earlier, Marai had shot pictures of a suicide attack at a voter registration centre that killed 60 people. 
Such is the reality of life in Afghanistan.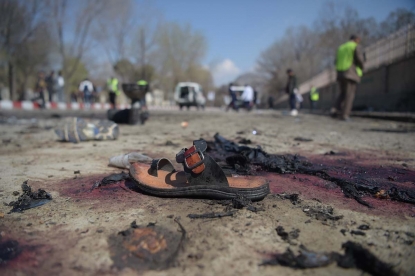 A sandal is seen laying on the ground along a road at the site of a suicide bombing attack in Kabul on March 21, 2018. (AFP / Shah Marai)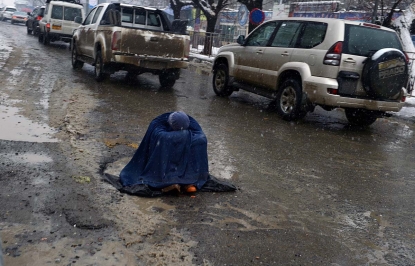 An Afghan woman begs for alms as she sits on a slush-filled road as snow falls in Kabul on February 4, 2013. (AFP / Shah Marai)
On the day of Marai's death there was confusion in the bureau over his age. He was 41, as it turned out, but he had often joked that he was in his 30s. Afghans often don't know their real age.
That evening I remembered he had sent me his personal details several months earlier for a trip with NATO's Resolute Support mission in Afghanistan. I found his birth date: 05/02/1977. He had so much more life to live.  
On Marai's now almost empty desk in the AFP office is a photo of him wearing a dark blue bullet-proof jacket and carrying a helmet and two cameras. He gazes steadily into the camera, a man possessed with a gentle self-confidence. 
A withered wreath sits on the black leather chair where he used to loll with his feet casually resting on the desk. A portrait of Marai and his five sons, whom he adored, is on the wall.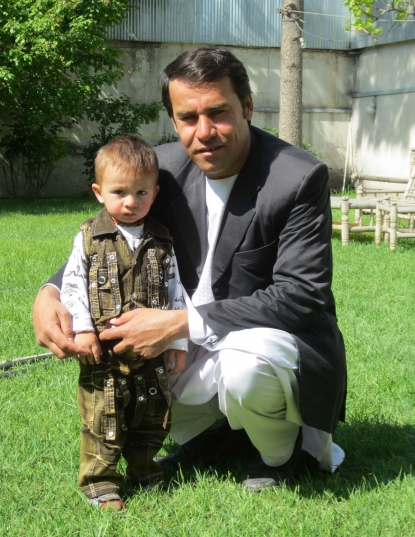 Shah Marai with one of his sons in the garden of AFP's Kabul bureau, May 9, 2013. (AFP / Ben Sheppard)
But his cameras and smartphones, which he always kept within easy reach to rush out the door, were broken in the blast -- much like the hearts of those who loved him.
Marai is the second AFP journalist to die in Afghanistan in four years. 
His good friend Sardar Ahmad was killed along with his wife and two of his children in a Taliban attack in 2014. Sardar's death was a devastating blow for Marai and the rest of the bureau, but he led the team through their shared grief.
Now we comfort ourselves with the belief the two of them are together again, telling their jokes, making one another laugh.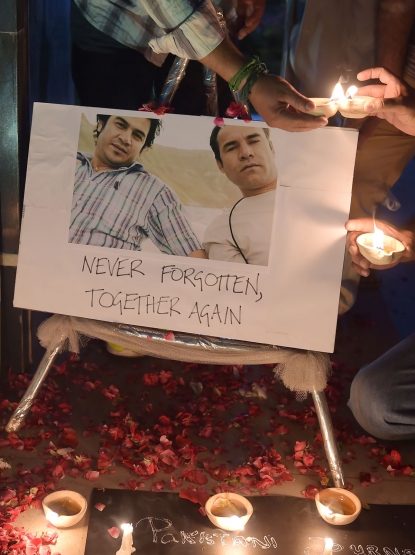 Pakistani journalists light candles and oil lamps next to a photograph of Agence France-Presse (AFP) chief photographer for Afghanistan Shah Marai (right), pictured here with his friend and AFP colleague Sardar Ahmad (left), who was killed in an attack in Kabul in 2014. (AFP / Aamir Qureshi)