'The first thing that hits you is the smell'
Khan Sheikhun -- When news came that there had been a suspected chemical attack in a rebel-held northwestern town of Khan Sheikhun in Syria, AFP photographers Omar Haj Kadour and Mohamed Al-Bakour rushed to the hospitals in the area. Here is what they found.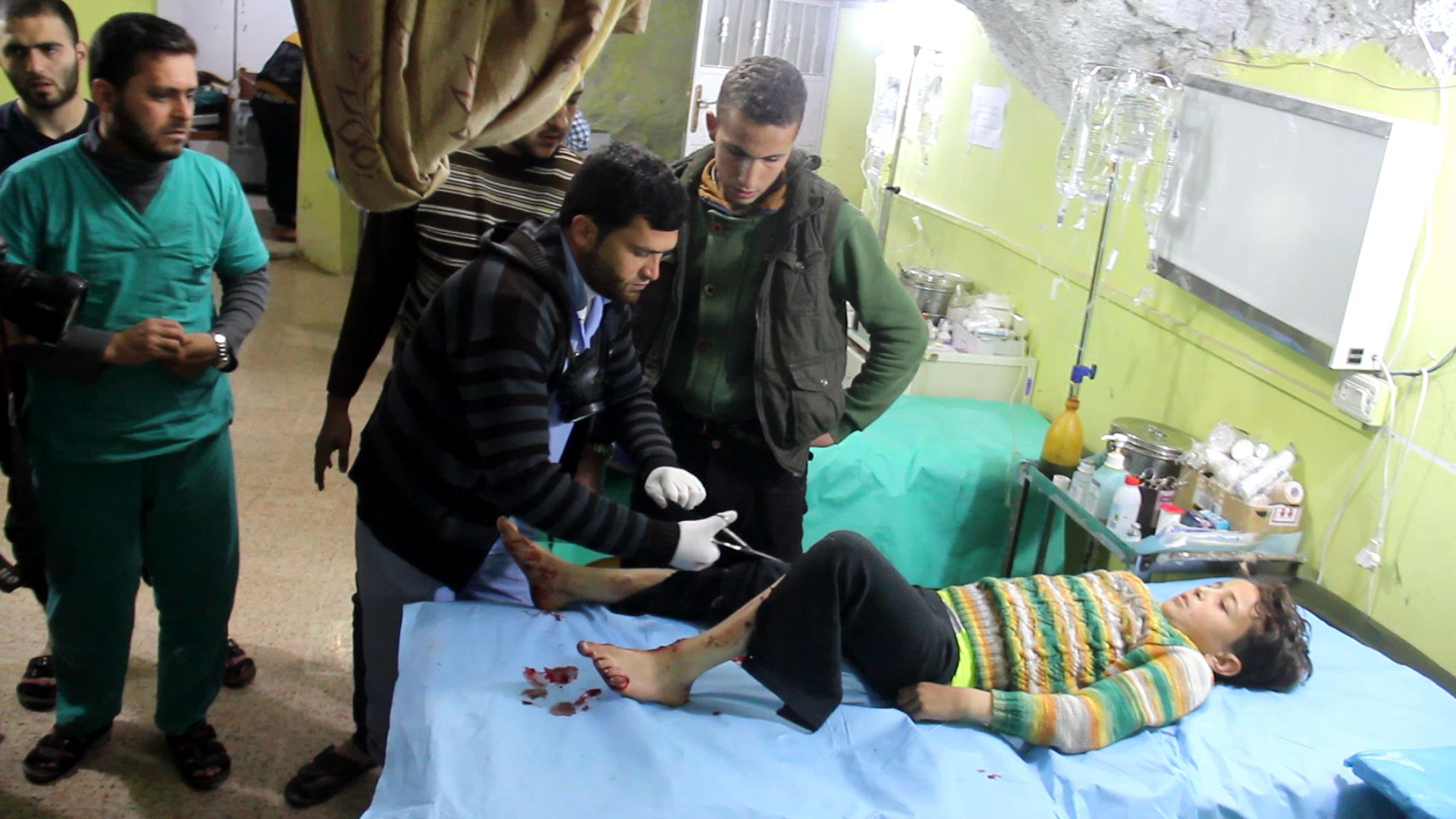 Mohamed: When I get to the hospital, a foul smell hangs over the place. I can't quite put my finger on it. Children are lying on beds and medics are frantically trying to save them. It's a small hospital in Maaret al-Numan, where I live, about 15 kilometers from Khan Sheikhun where the attack took place. They are putting oxygen masks on the children. It's mayhem -- the children crying, the medics barking orders. I decide to focus on the children. To convey just how horrendous this crime is.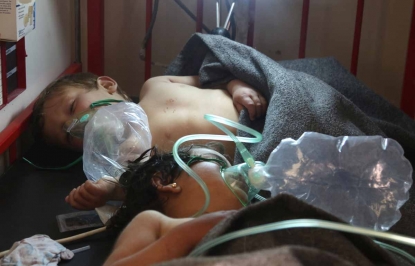 Syrian children receive treatment at a small hospital in the town of Maaret al-Noman following a suspected toxic gas attack in Khan Sheikhun, a nearby rebel-held town in Syria's northwestern Idlib province, on April 4, 2017. (AFP / Mohamed Al-Bakour)
Omar: I am in the town of Binnish, about 75 kilometers away when I hear about the attack. I hear that it may have been a chemical attack. When I get to the main hospital in Khan Sheikhun, the first thing that strikes me is the smell. There is a strange smell. I can't put my finger on it.  
The first thing I see when I come in is a man with a girl. The medics are trying to treat her. But they can't, because she is dead.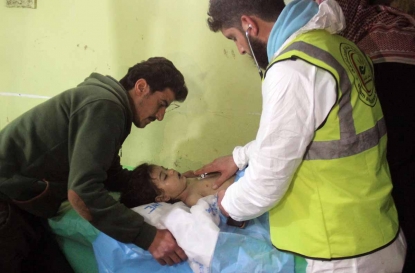 (AFP / Omar Haj Kadour)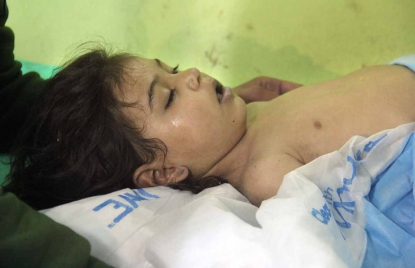 (AFP / Omar Haj Kadour)
I take pictures of her face, of the details around her. Her father is devastated. He is sobbing. I keep taking pictures.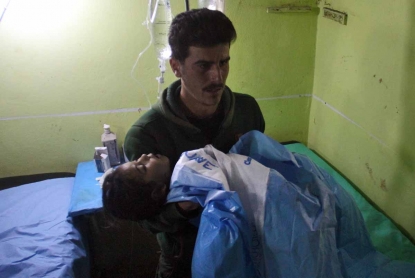 (AFP / Omar Haj Kadour)
Mohamed: I take pictures of the children in front of me. They are dying and they are shivering -- from fear, from the lack of oxygen, from the effects of the chemicals. I feel helpless. There is nothing that I can do for them. This is a secondary hospital, it's not equipped to deal with the really serious cases. The really serious cases are given first aid and taken to the main one in Khan Sheikhun, which has the equipment to deal with them.
I have an older brother, who has a two-year-old boy. What if it were him on the table in front of me? I tell myself to stop thinking such things. If I start thinking such things, I won't be able to do my job. And my job is to take pictures. To cover this attack. To show this horrendous crime to the world.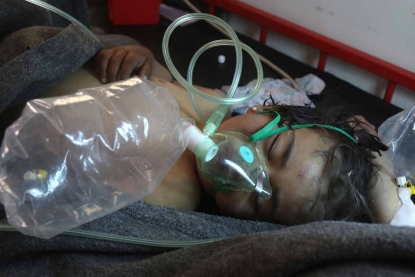 (AFP / Mohamed Al-bakour)
Omar: I photograph a woman's body outside the hospital. I see her face. Seems obvious to me that this is a chemical attack. I remember the last attack that I photographed. It looks the same. The foam around her mouth.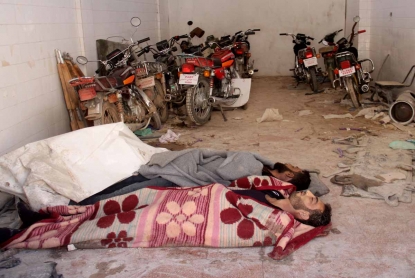 Bodies lie in the parking area of a hospital in Khan Sheikhun, a rebel-held town in the northwestern Syrian Idlib province, following a suspected toxic gas attack on April 4, 2017. (AFP / Omar Haj Kadour)
I think most about the children. I think about my nephews, my sister's kids. They are the only family that I have left in Binnish, where I live. My sister fears for her boys and for her newborn girl. What if God forbid it was them here.  
I am taking pictures when I hear a blast. Debris comes crashing down at the entrance of the hospital, where medics are dousing the arriving patients to wash away chemical residue. We all rush to get out of the rubble. Luckily we all make it out alive.
This blog was written with Amir Makar in Nicosia and Yana Dlugy in Paris.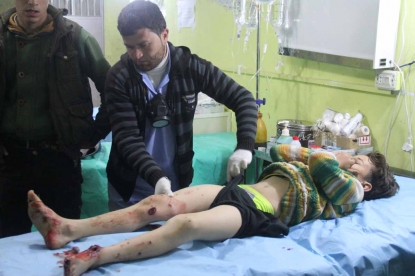 (AFP / Omar Haj Kadour)