Behind the glitter at the Met Gala
New York City -- They call it the Oscars of the East Coast, otherwise known as the Met Gala, the Costume Institute Gala, or simply the Met Ball. Basically it's fancy and a big deal -- the red carpet event at the Metropolitan Museum of Art attracts A-list celebrities from the arts, fashion, music, film and high society. And my job, since I'm usually outnumbered by competitors, is not only to get the shots, but also to try and do something different to stand out from the crowd.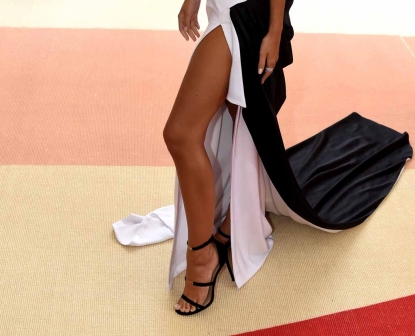 The legs have it. Emily Ratajkowski. (AFP / Timothy A. Clary)
We arrive for the event in our Sunday best -- black tie and in my case a classy scarf from the Lexington Avenue flea market (style comes cheap) and about 30 minutes from the start of the ceremony are taken in single file to the steps of the Met, armed with a credential number that determines where we will stand. This year I had the privilege of having the number 13.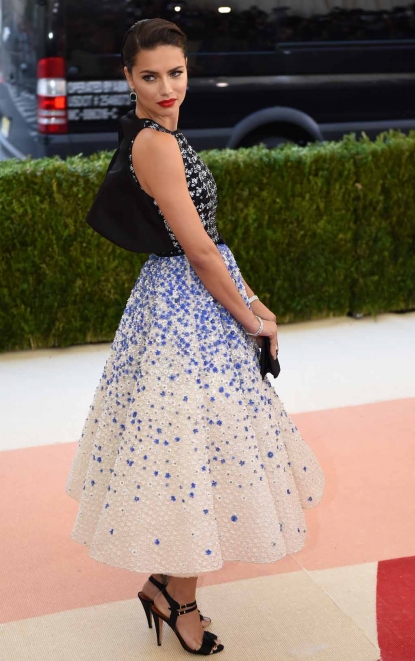 Adriana Lima. (AFP / Timothy A. Clary)
It was a great help this year that AFP got an accreditation for an editor as well, so NYC bureau photo manager Don Emmert came with me. That left me to shoot and Don to edit the photos. Before we had an editor's accreditation, I would shoot and then edit and send the photos after the event was over, which meant that I both didn't get to bed until 4 am and that AFP's photos didn't get out to clients until after the ball was over. In today's world of Twitter and Instagram, you just can't do that anymore, you have to be as quick as possible.
The guests start arriving at 6:30 pm and that's when the chaos starts. This year's theme was "Manus x Machina: Fashion in an Age of Technology." In layman terms, that means wear as much metal as you can.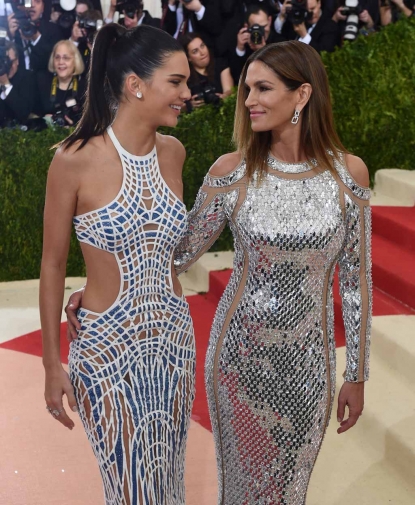 Cindy Crawford (r) and Kendall Jenner. (AFP / Timothy A. Clary)
I take a ladder, so I could be in the second row, next to the entrance where the guests get out and usually pose at three different locations. The ladder also allows me to have a heads up when the superstars arrive. The space is very tight and you don't have time to change lenses, so you pretty much cover the event with one camera and one lens.
The chaos for us photographers lasts pretty much the whole time, about two hours that the guests arrive. You have to understand -- you have a steady stream of people coming on the red carpet, posing for a few seconds or minutes in one or two or three locations. And you have to get the shot. Everyone is screaming. I spent the night next to a guy who just yelled "Hey! Hey! Look at Me!" the whole night in my ear. I may get my hearing back by the time this blog appears.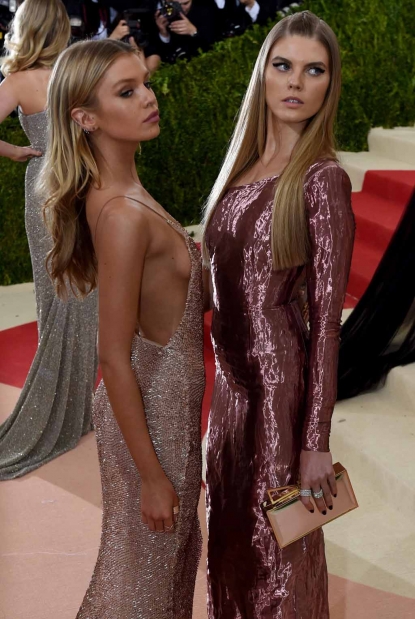 Stella Maxwell and Maryna Linchuk. (AFP / Timothy A. Clary)
Of course I scream too. If I've missed someone or I haven't gotten a right picture, then I start to scream too. The screams vary according to photographers. Some yell some racy stuff, to get a reaction. I -- and most people -- stick to the standard "Hey, come back here!, Turn around!"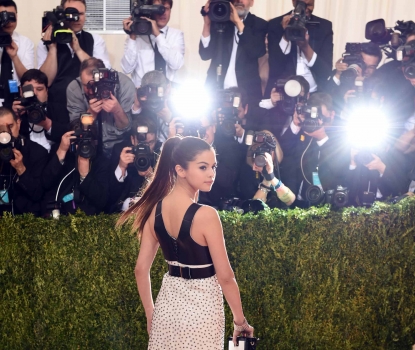 (AFP / Timothy A. Clary)
With so many people on the red carpet, sometimes you have to pick and choose. Some people you must absolutely get. If Beyonce comes out, you drop everyone else and you just shoot her.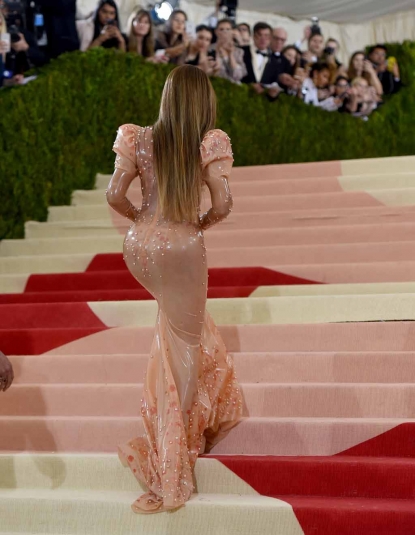 Beyonce. (AFP / Timothy A. Clary)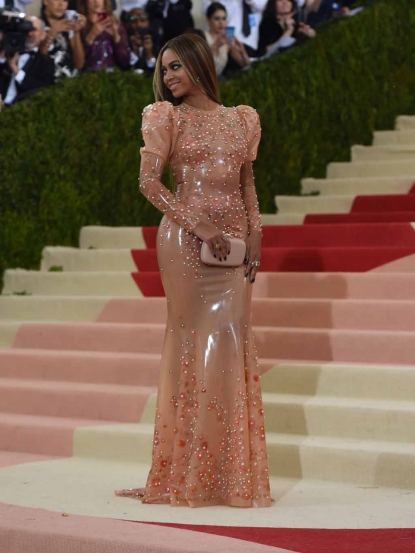 Beyonce. (AFP / Timothy A. Clary)
A lot of people you know, but some of them you just don't recognize. The men I'm ok with. They're wearing a tux and don't really look that different that they usually do.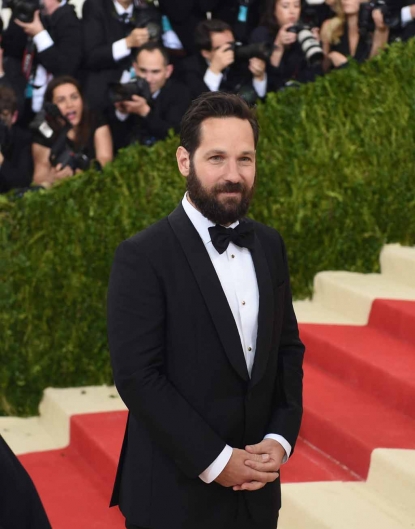 Paul Rudd (AFP / Timothy A. Clary)
But the women are trickier. Some you just don't recognize, with them so dressed up. Or you just don't see them every day. This year there were people literally standing in front of me and I didn't know who they were.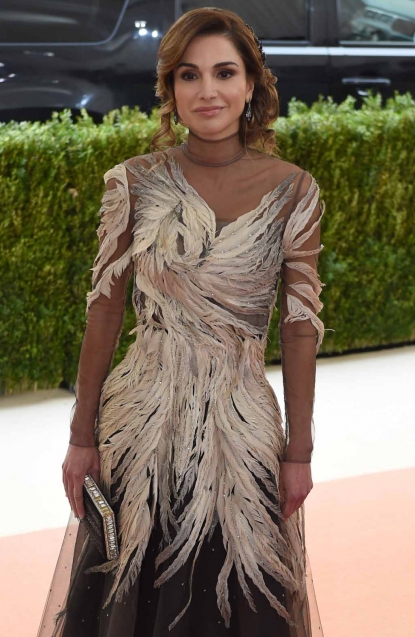 Queen Rania of Jordan. (AFP / Timothy A. Clary)
There was one woman in front of me and she didn't look like a movie star, but everyone was screaming at her. Later I found out she was Queen Rania, the queen of Jordan.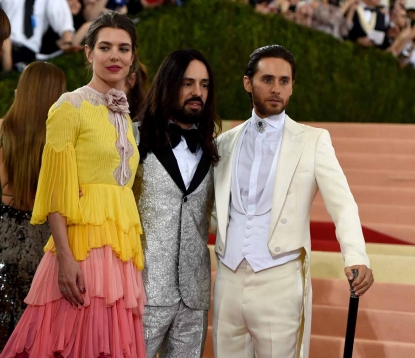 Monaco's Princess Charlotte Casiraghi (l) arrives with Italian fashion designer Alessandro Michele (c) and actor Jared Leto (r). (AFP / Timothy A. Clary)
Then there was Princess Caroline's daughter, Charlotte Casiraghi. She comes in with a guy who looks like he's the lead singer of a rock band and you just don't think that she's Princess Caroline's daughter.
That's why you shoot everyone possible.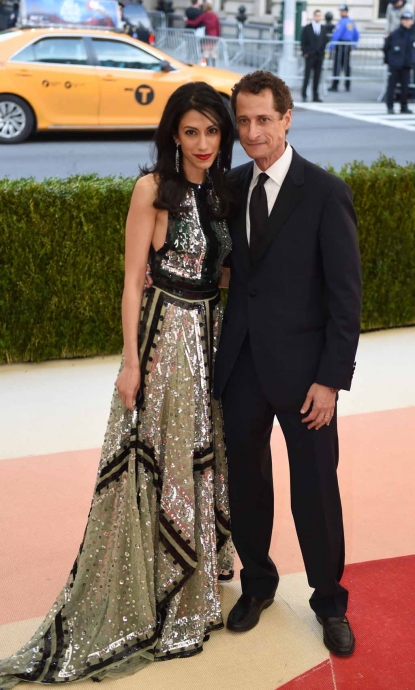 Getting the locals, former US representative from NY Anthony Weiner and his wife Huma Abedin, a long-time aide to Hillary Clinton. (AFP / Timothy A. Clary)
I had a good spot this year, as I got them when they first walked in, so it was usually very clean. Once they turn the corner, it can get very crowded. That's what helped me get what I consider my best shot of the night -- Claire Danes wearing Zac Posen's 'Cinderella' glow dress, which also just happened to be 'the' dress of the night.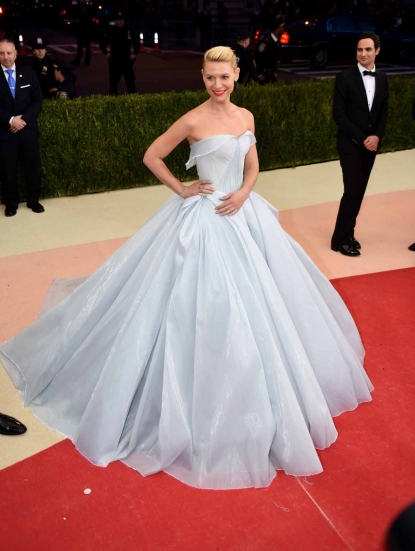 Claire Danes et Zac Posen (AFP / Timothy A. Clary)
At the Met, there is always one outfit that rules. Last year it was Rihanna, wearing a dress that I personally think resembled an omelette.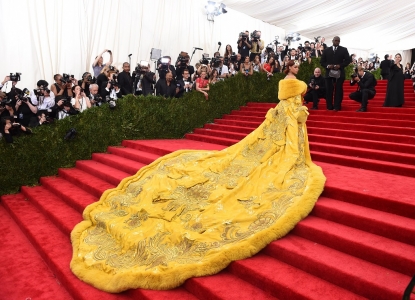 Rihanna au Met Ball 2015 (AFP / Timothy A. Clary)
This year, it was Claire Danes's dress that literally lit up the night.
And I just really like the shot that I got -- nice and clean and simple and with Posen, the designer, in the background.
At these events, I'm outnumbered by my competitors -- one agency had six photographers there this year. So to stand out, I have to do something different. So I end up shooting a lot of cropped shots -- hands, feet, behinds, chests.
The Kim and Kanye shot was kind of a given -- Kim's derriere is her trademark, it's her brand and this year she just wore a gown that accented it all the more. So it would have been a sin not to get that shot.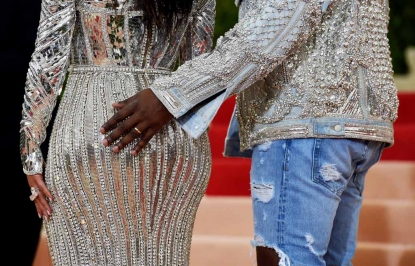 Kim Kardashian et Kanye West (AFP / Timothy A. Clary)
Same for Nicki Minaj. I couldn't ignore her chest this year. She didn't, so why should I?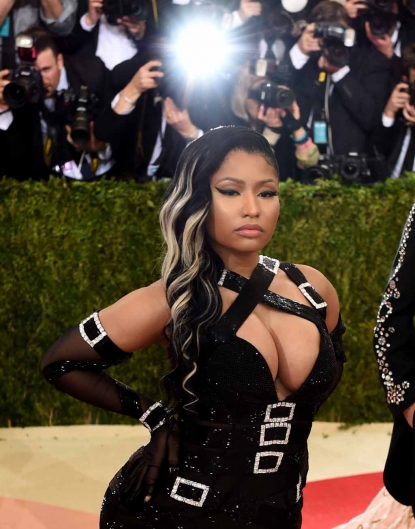 Nowhere to hide. Nicki Minaj. (AFP / Timothy A. Clary)
But before I start getting complaints, just know that for the Time 100 issue of the Most Influential People at the World of Jazz days before, I also got a great shot of Nicki and her chest was nowhere near it. It just depends on the outfit, on the atmosphere.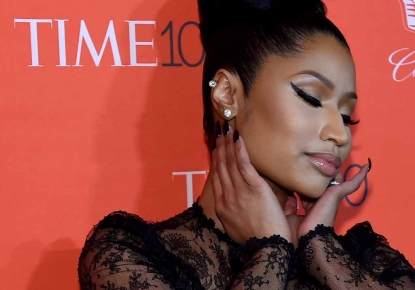 Nicki Minaj a few days earlier. (AFP / Timothy A. Clary)
I love the shoes shot as well. I don't even know who the woman is. She shows up every year wearing an outfit racier than the next. This year was no exception, but the shoes just stood out.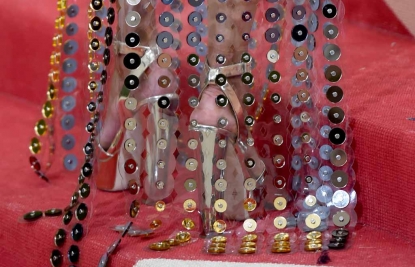 (AFP / Timothy A. Clary)
I think the fact that I am an all-around news photographer, shooting sports and news and everything else, helps me at events like these. Take the Amy Schumer shot from last year's Time 100 ceremony, when she fell down in front of Kim and Kanye, in what she later said was a premeditated stunt.  A lot of people had it, but I had the best one.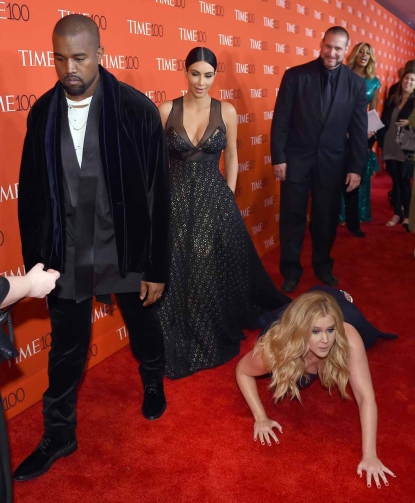 The fall captured. (AFP / Timothy A. Clary)
All the 'paparazzi' photographers, they're very mechanical, they take pictures the same way, with the same lens, with the same flash. I was shooting looser, so when she fell, lots of people didn't even see it. But I did.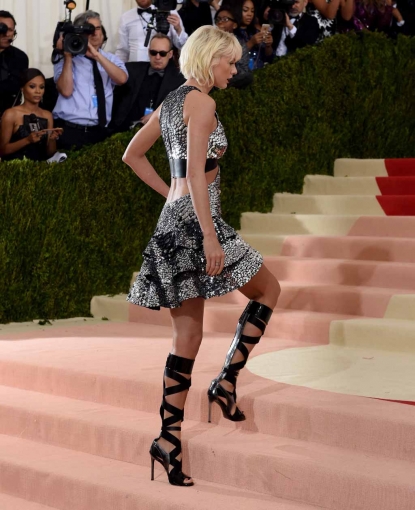 Singer Taylor Swift. (AFP / Timothy A. Clary)
By the end of the Met Ball night this year, we had sent over 300 photos and by the morning, every newspaper, magazine, TV website, fashion blog and Kendall Jenner fan club member had posted photos from the evening. And I went home to try and get my hearing back.


This blog was written with Yana Dlugy in Paris.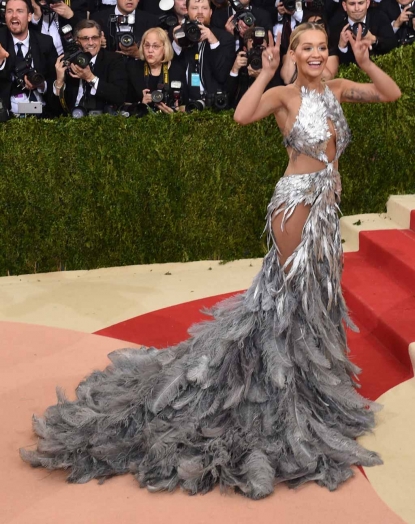 Rita Ora. (AFP / Timothy A. Clary)