An aperitif with Mr Ricard
PARIS, February 10, 2015 - It's a bit like going on a shopping spree with Karl Lagerfeld, or playing football with Zlatan. Sharing aperitif drinks at the home of Mr Ricard - the incoming head of his family's spirits business - is the kind of thing you just don't picture happening.
Back in the 1930s, Alexandre's grandfather Paul Ricard created the eponymous brand of pastis, the aniseed liquor ubiquitous in southern France where it is fondly associated with lazy games of petanque played on sun-dappled village squares.
At the age of 42 he is about to take the helm of what is now the global giant Pernod Ricard, becoming the youngest chairman on the CAC 40 French stock exchange. For several weeks now I have been working on a profile of this relative unknown, soon to head up the world's second largest spirits company.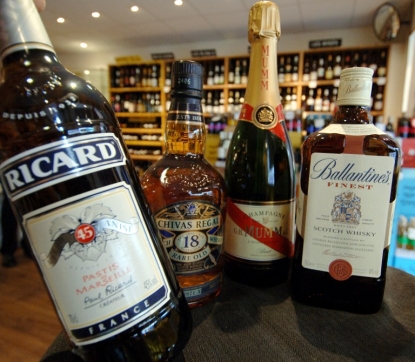 A few Pernod Ricard brands (AFP / Mychele Daniau)
One morning in January I meet up with the group's PR chief Olivier Cavil, who wants to tell me all about Alexandre Ricard. He suggests a list of people who could give me an idea of the man – his sisters, friends, ex-colleagues… even his mother! But when he casually mentions that Alexandre just had a made-to-measure bar built in his living room, I know that's going to be my angle, the way to connect him to the family story.
Drinks off the cuff
I try my luck: "You know Olivier, we are going to need pictures for this profile. Photographing him in his home, by his bar – that would be the way to show who he really is…" Since we are a global news agency, I argue, an AFP photo shoot would allow our many media clients to dip into our database to illustrate the inevitable profiles of him in the coming weeks…
A few days later, I get a call back. "Alexandre says yes – but he is awfully busy so it will have to be Saturday night." And OIivier adds: "Knowing him, he'll serve up an aperitif off the cuff – it is the weekend after all!"
So we have our date: 7 pm on Saturday, in the capital's well-heeled 16th arrondissement, for an exclusive photo shoot.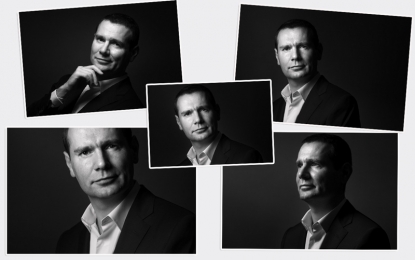 Alexandre Ricard (AFP Photo / Joel Saget)
On the doorbell, we find the discreet initials "A.R." He welcomes us inside, with a France-Scotland rugby match playing in the background. It's just Alexandre and his PR man, Olivier. I have come with two AFP colleagues – the photo editor Sophie Drimal and Joel Saget, a photographer with a long experience of profiling France's great and good.
"Usually the CAC 40 bosses have a coterie of staff around them at all times," Joel tells me. "It's impossible to get near them – let alone get a glimpse of their private lives."
Finding the right distance
Joel is - among other things - an accomplished portrait photographer. Last year he profiled 15 women politicians for AFP, and he has just wound up a long photo series on celebrity French barristers. With his long hair and jeans, he strikes up a casual rapport with our subject straight away, addressing him with the informal "tu" instead of the formal "vous". Alexandre doesn't blink.
For me, it's a bit more tricky. My job involves covering the Pernod Ricard group on an everyday basis, both the good news and bad. I can't allow myself too great a familiarity with its boss. But what is the correct distance – in his home, on a Saturday night?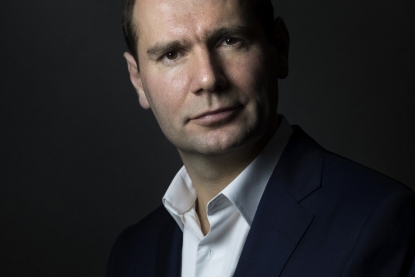 Alexandre Ricard (AFP Photo / Joel Saget)
In the end we find it quite naturally. Proud to show off his bar, he launches into the story behind it. The pewter profile on its countertop – encrusted with star anise shapes – was created by the interior designer Gaetan Lebegue. Written between the stars, the motto coined by Alexandre's grandfather: "Make a new friend every day."
"We reproduced my grandfather's writing, based on some old letters that I found, so we could engrave the motto in his hand," he explains. In the centre of its black marble foot is the Ricard logo – a radiant Mediterranean sun.
Made for a Ricard scion
"It's 40 centimetres wide… 40 degrees being the alcohol content of most spirits," he explains. The bar lamps are shaped like copper stills, with the wooden floor meant to evoke the oak barrels used to mature spirits. Finally, the stone countertop is made of Zimbabwe granit, as a reference to "our final frontier – Africa," a booming market newly taken on by Pernod Ricard. It's a fine piece of craftsmanship, in every sense made for a Ricard scion.
On the shelves there are the obligatory bottles of Ricard, but they clink alongside dozens of bottles of Absolut, Chiva, Jameson and Havana Club – of all varieties and ages – to name but a few of the brands in the Ricard stable.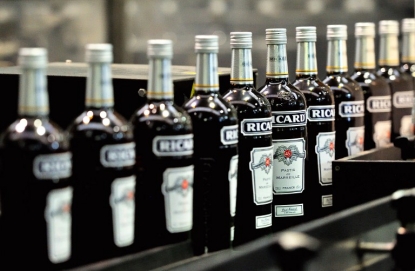 Bottles of Ricard on the bottling chain (AFP Photo / Philippe Huguen)
Joel finishes setting up his lights, we are ready to shoot. We knew from his PR chief that Alexandre was not at ease with a camera. Unknown to the wider public, pretty reserved as a person, "we had to find a way to make him comfortable enough to be himself," says Joel.
Drinks, anyone?
And what better way to loosen up than an aperitif – or "apero" as the French call it?
He suggests it himself. He has already laid out the olives and "saucisson". Vodka, scotch, a Ricard for himself (is that for show, I wonder?). Alexandre Ricard is pouring the drinks. Sophie Drimal notices a bottle of Suze liqueur – so he suggests a "nice old-fashioned" French cocktail. "A shot of Lillet (a wine-based aperitif produced near Bordeaux), one of Suze and another of gin. Plus the zest of an orange."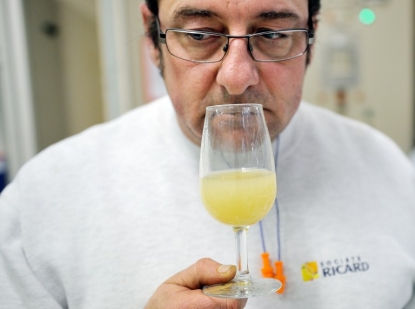 A Pernod-Ricard employee smells a glass of Ricard in the lab in 2013 (AFP Photo / Philippe Huguen)
By now we are ready for the shoot to begin. He poses, at the counter, and in our makeshift studio. No wide shots of his home – it's just about finding the picture that most resembles him. "We get the guy as he is, in his own home," says Joel. "There's no artifice. He's totally real, doesn't act up, or try to hide his shyness."
Family island
"Usually when you are dealing with top business people, there always some kind of power play involved. You didn't get that feeling with him. Maybe it's to do with his age, a different way of dealing with the media. He may yet change, but for now he's natural."
I chat with Alexandre for a while. He shows me his library, his rare bottles. Tells me about his cigars. About his morning jogs, about choosing this place to live, a stone's throw from Pernod Ricard's headquarters.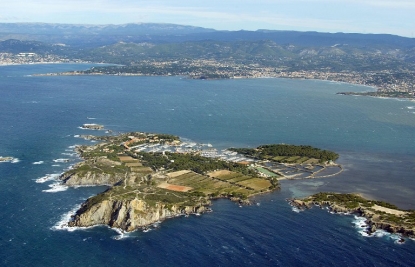 Bottles of Ricard on the bottling chain (AFP Photo / Philippe Huguen)
I know not to talk business. In financial terms, we are in what is known as a quiet period. Ricard is about to publish its twice-yearly results, and its leaders have a duty not to release any sensitive information to the public.
Instead he tells me about his ties to the Mediterranean, speaks of the summers spent on the family island of Embiez, off the coast of the Riviera.
Of course he is working on his image. He tells me Steve Jobs was a role model, but that his true mentor was his grandfather. He also tries to scotch a few rumours – such as one suggesting a succession battle with his cousin Cesar Giron, the chief executive at Pernod Ricard. "Cesar is more than a cousin to me," he insists.
But in the end, all three of us found him pretty authentic. No doubt the bar had a lot to do with it. "It's the foundation of friendship," says Alexandre. "Standing around a counter like this, people tell each other the truth."
Sandra Laffont is an AFP business reporter in Paris