In the holy house of... the skateboard
LLANERA, Spain, January 7, 2016 -- I learned of the Church of Skate through social networks. It's not a joke, it's an actual place. A disused church in an old industrial zone in the north of Spain that a group of skateboarding enthusiasts transformed into their temple and a Spanish artist painted in his distinct style, his Sistine Chapel of sorts. I thought it would make a nice photo essay for what is normally the sleepy work period between Christmas and New Year.
The church is in the small town of Llanera, near the city of Oviedo in the Asturias, in Spain's north. It was once part of a residential complex for workers of a munitions factory, which was abandoned at the end of the Spanish Civil War in 1939.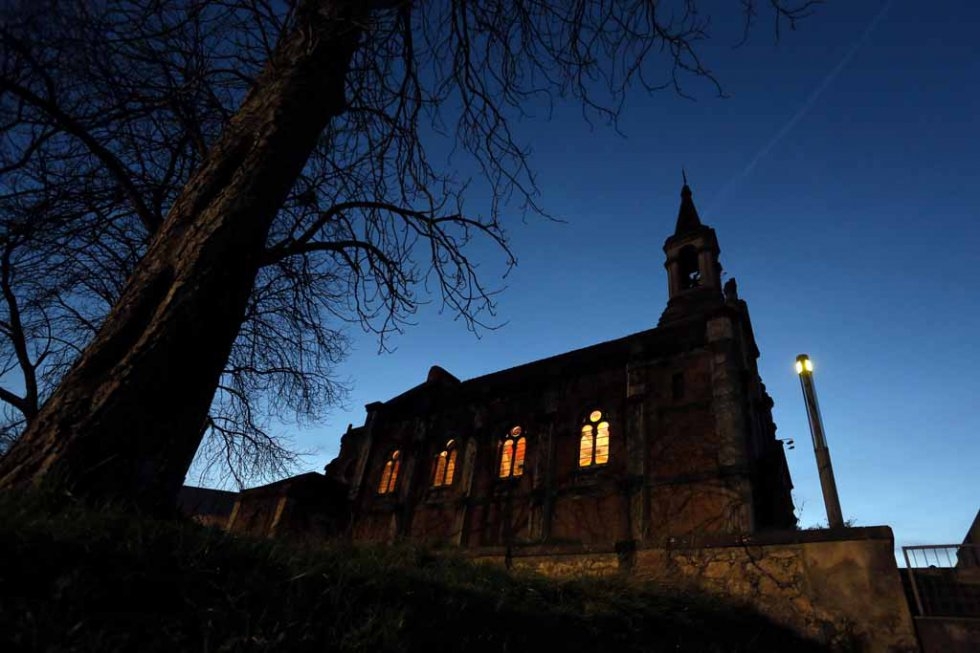 (AFP / Cesar Manso)
A few years ago, a group of friends and skateboarding fanatics -- the Church Brigade -- bought it. Little by little, they transformed the inside. They wanted to make it a pilgrimage site for those who worship at the altar of the skateboard. Out went the pews and in went the skating ramps, a half pipe, a couch, a fridge for soft drinks.
But it really got its look at the end of 2014, when the Spanish artist Okuda San Miguel fell in love with the idea of the place and began transforming the inside into something truly remarkable. San Miguel is known for using geometry and lots of color in his work, which has included street murals and statues everywhere from Miami to Moscow, and he stayed true to form in this place. Many have hailed the church as his greatest ever creation.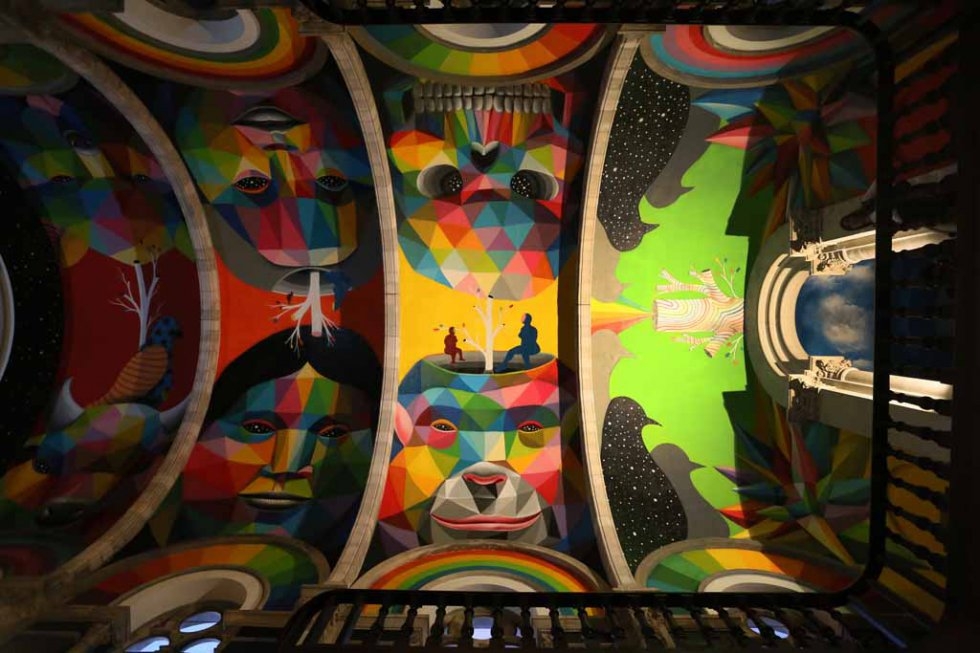 (AFP / Cesar Manso)
I got to the church in the afternoon the day after Christmas. It had just opened its doors and the first faithful were arriving with their boards tucked under their arms. It was just as I imagined it would be -- pretty incredible. A curious mix of religious architecture and street art.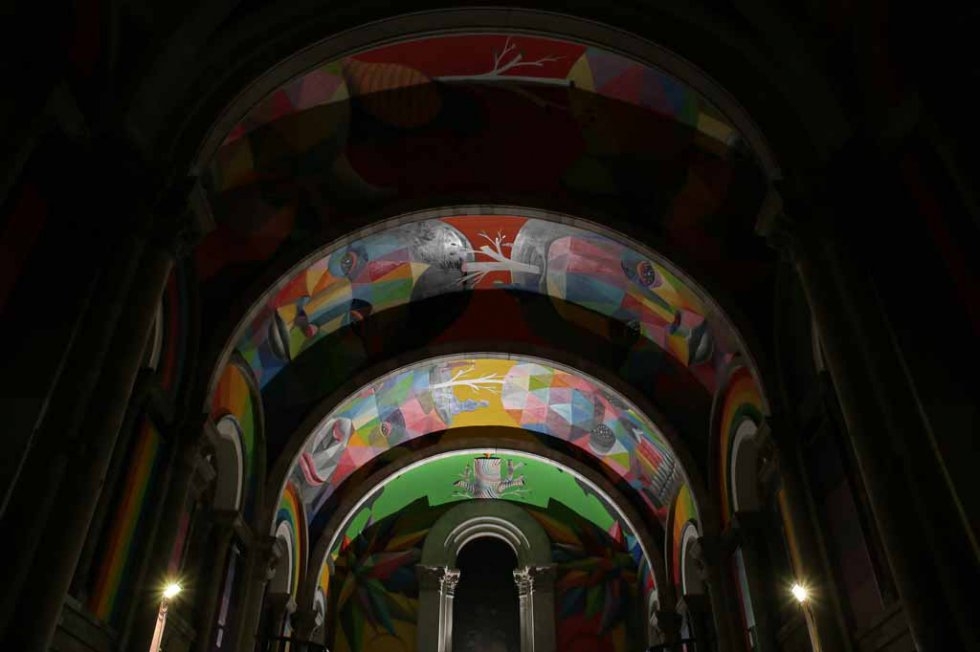 (AFP / Cesar Manso)
And in the middle of it all, you have skaters doing their tricks on wooden ramps, one at a time so as not to collide in what is actually quite a narrow space. They tell me that aside from wanting to create something original, they had a practical purpose to creating this 'skatepark.' In this part of Spain, it rains quite often and the church allows them to practice their sport indoors, no matter what the weather outside.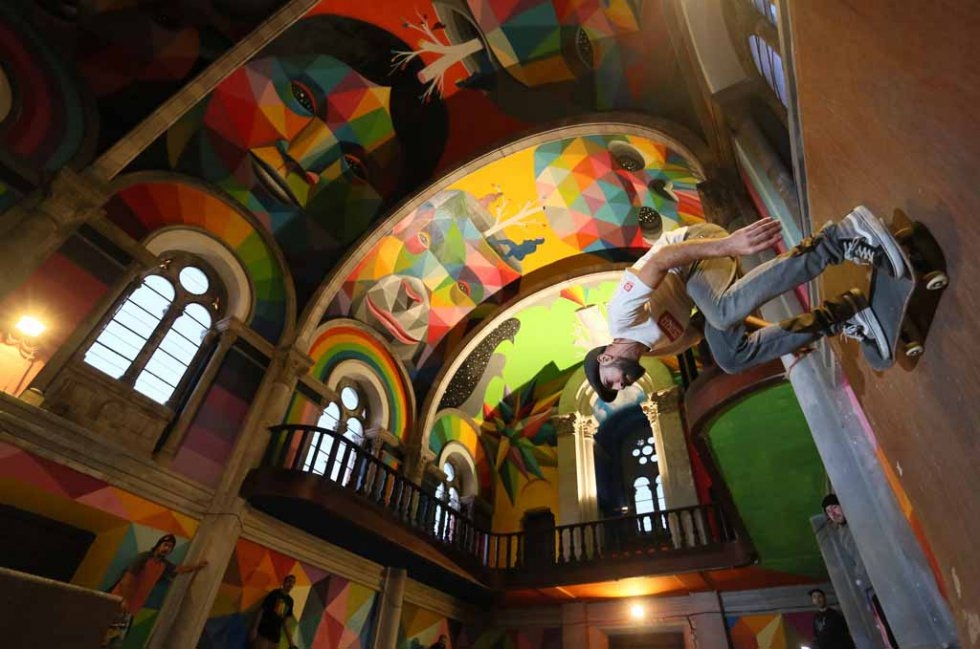 (AFP / Cesar Manso)
Aside from the architecture, nothing inside the Church of Skate remains to remind one of the building's original function. Aside from an old confessional, where I suspect noone has revealed any sins for quite some time.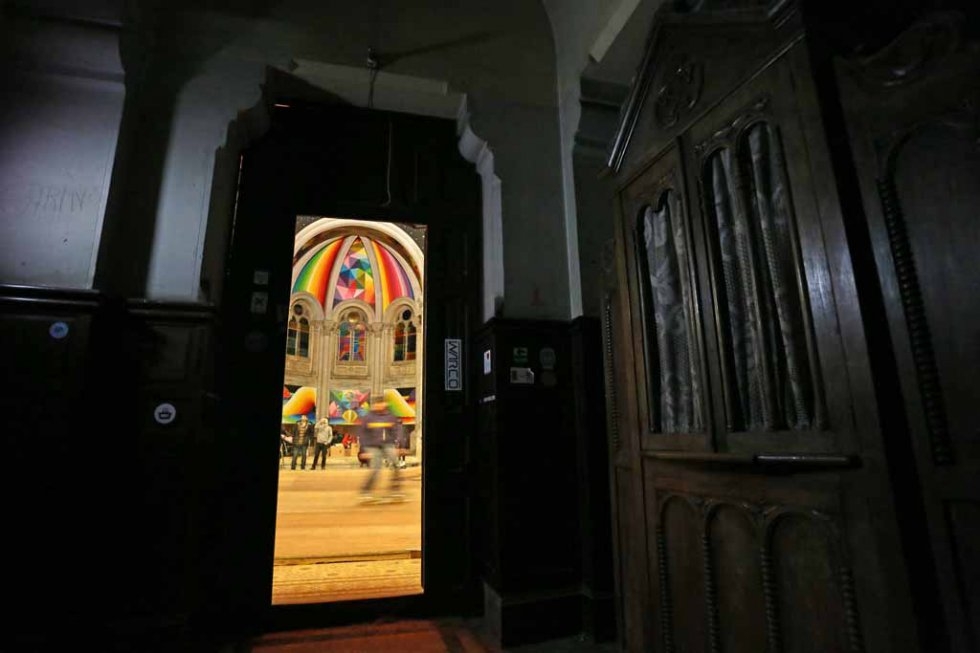 (AFP / Cesar Manso)
The crucifixes, Virgin Mary statues and pious images have disappeared. They have been replaced by San Miguel's frescoes, bursting with shapes and color, including his distinctive "Kaos Star," an asymmetrical rose. (San Miguel himself has baptized the church "The Kaos Temple" on his website.)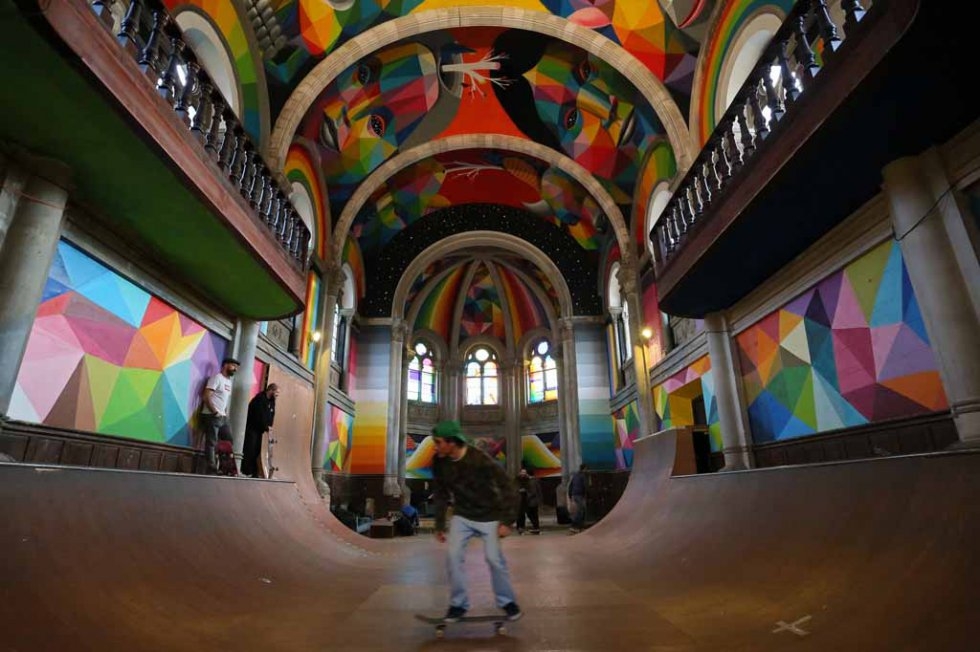 (AFP / Cesar Manso)
All in all, it's a nice resurrection for this small little church that was built at the start of the 20th century and that didn't have anything exceptional in its original architecture.
(AFP / Cesar Manso)
And for me? Well, it made for a nice photo essay, with the images having been reprinted by media the world over without me having to recite a single prayer….
Cesar Manso is a freelance photographer based in Burgos, in the north of Spain, who frequently contributes image to AFP. Follow him on Twitter.
This blog with written with Roland de Courson in Paris and translated into English by Yana Dlugy in Paris.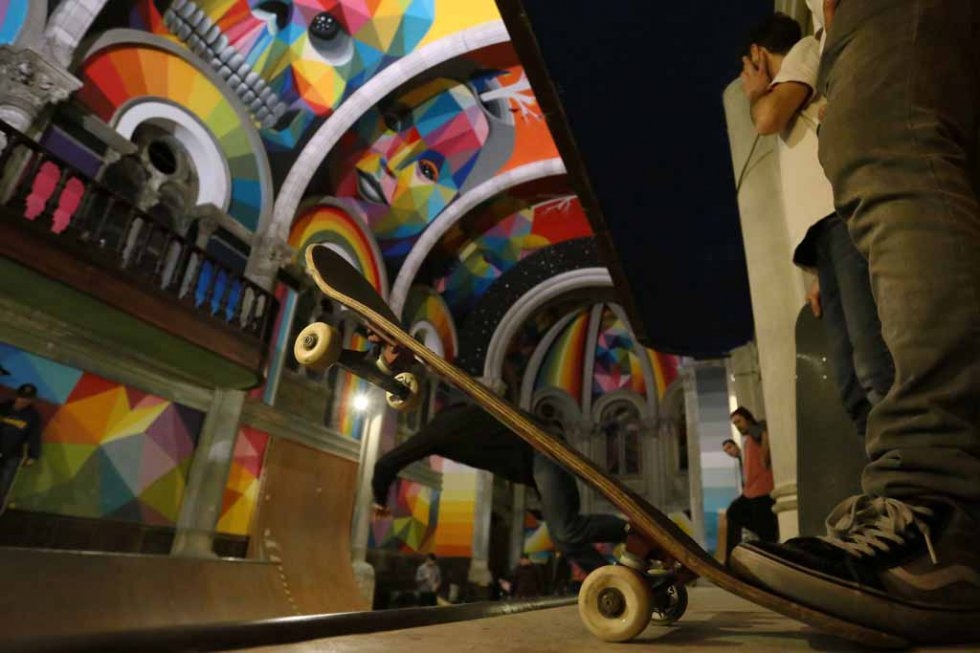 (AFP / Cesar Manso)