Emptying the canal
PARIS, January 11, 2016 -- It's a ritual that unfolds every 10 to 15 years in what has become one of the trendiest neighborhoods in Paris. Canal Saint Martin is emptied in order to be cleaned and renovated.
The canal has become one of the city's most beloved spots. Along its banks in the 10th district lie a plethora of restaurants, bars and cafes popular with the city's 20-, 30-, 40- and 50-somethings. Many will trek here for a weekend night out from all the way across town. On sunny, warm days at midday, literally every inch of its stone walls is covered with humanity enjoying their lunch in the outdoors. If you walk along its banks at night, especially when it's nice out, a hum of city life hangs over the air, as people sit along the banks talking and drinking.
So when the waters are emptied, it's a great occasion to see what has been lying below the waters. Turns out the canal is not only one of the city's favorite socializing spots. It's also a favorite trashcan.
As the waters have receded, they have revealed an amazing variety of things that people have thrown into them over the years. What has struck me the most is the breathtaking number of Velibs -- the free bicycles that can be used to get around that city.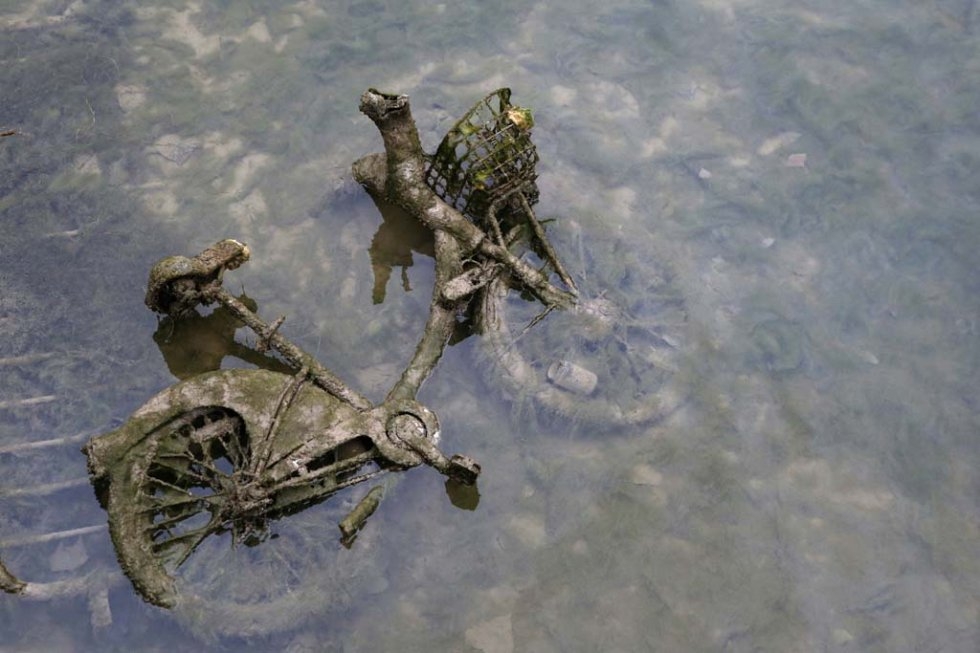 (AFP / Patrick Kovarik)
There are scooters. I even saw a motorcycle that looked pretty new, it couldn't have been there for too long.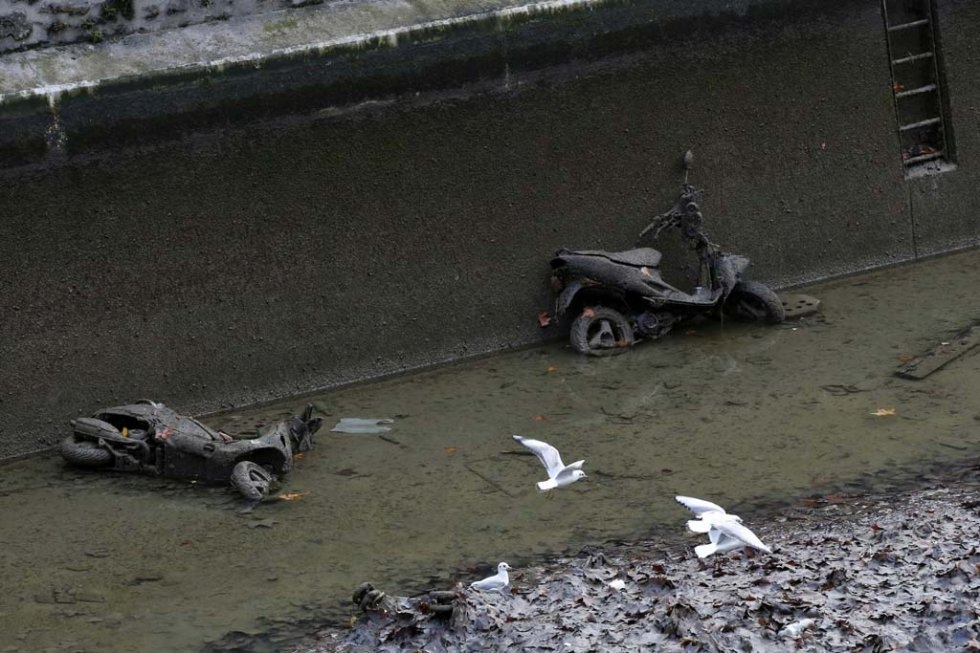 (AFP / Patrick Kovarik)
I've often wondered what possesses people to throw these things into the canal? Why? I suppose some do it after having a few too many drinks. Others perhaps do it to collect on insurance payments (I guess they don't know the canal is emptied on a regular basis). There haven't been any cars -- the canal is too shallow to hide an entire car and those who do on occasion make it into the waters are fished out right away.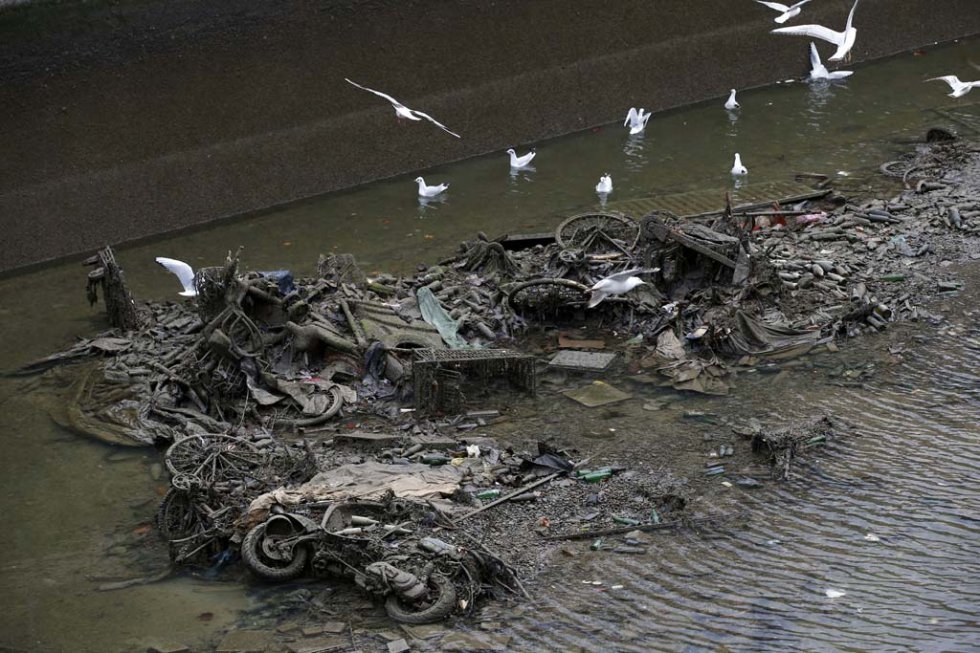 (AFP / Patrick Kovarik)
Among more offbeat objects that I have seen -- a nearly fossilized suitcase. A toilet. Supermarket carts. And there are literally thousands of bottles that have been discarded. I guess all those picnics on the banks day and night can't pass without a trace.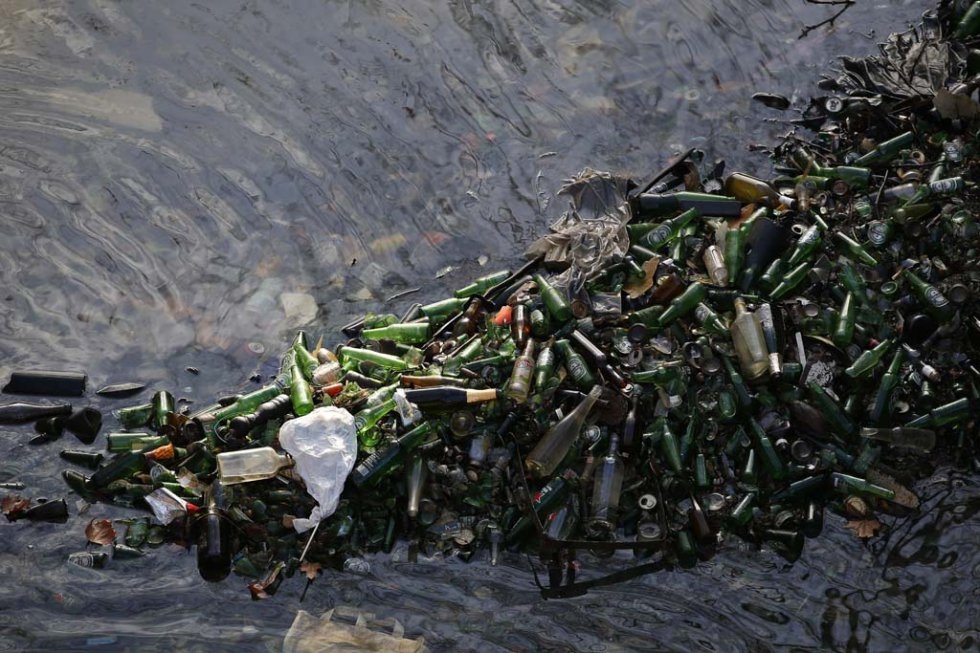 (AFP / Patrick Kovarik)
Another theatrical aspect of the operation is the hunt to catch and release the canal's fish residents. Around a dozen of city employees and volunteers in rubber boots walk in the stagnant water. Some of them are equipped with sticks that send an electric current into the water. Others catch fish that float up as a result, put them into vehicles and drive them to a location where they are then released.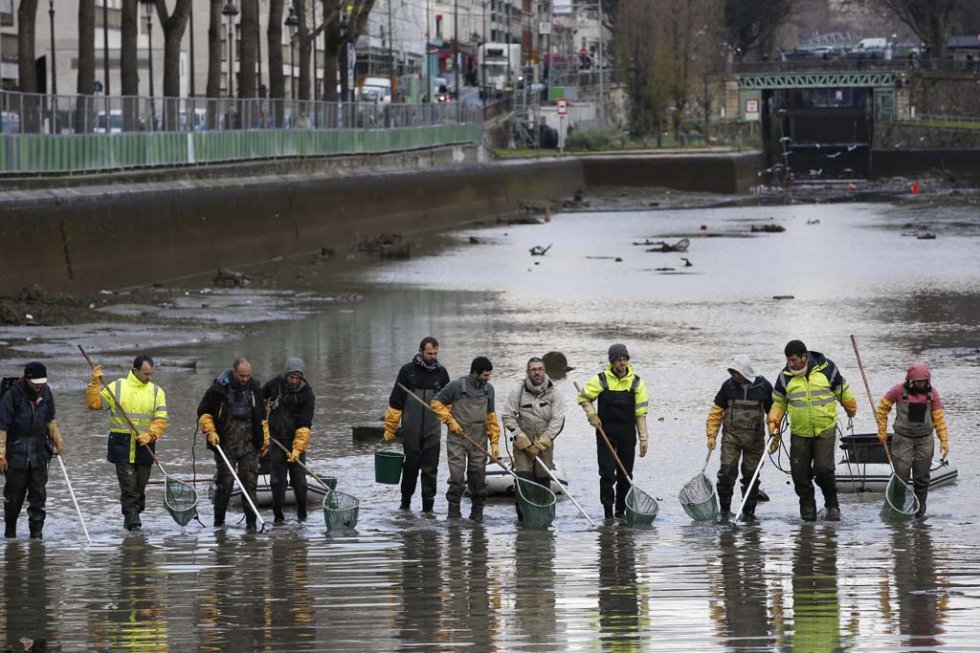 (AFP / Patrick Kovarik)
Among the nicest "trophies" of this emptying has been a 16-kilo carp. What a pleasure for a photographer to take a picture of a man running through the streets of Paris with an enormous fish in his net. It's exactly the type of surreal scene that we all look for.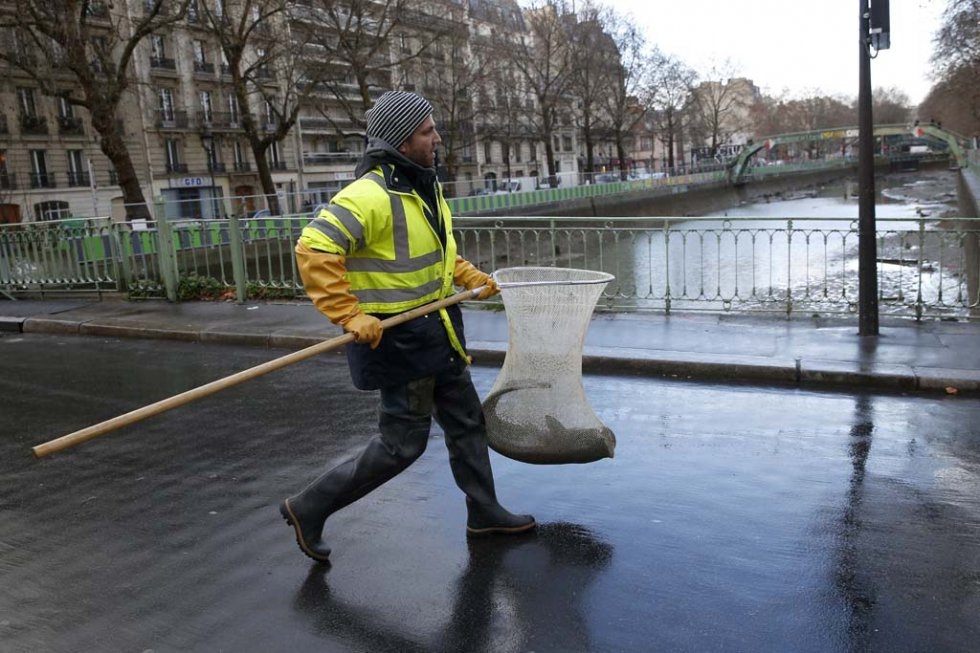 (AFP / Patrick Kovarik)
I have walked along the banks every day since the emptying has started, looking for nice offbeat photos to take. I quite enjoy it. Especially as I did the same thing when I started as a photographer in the 1980s.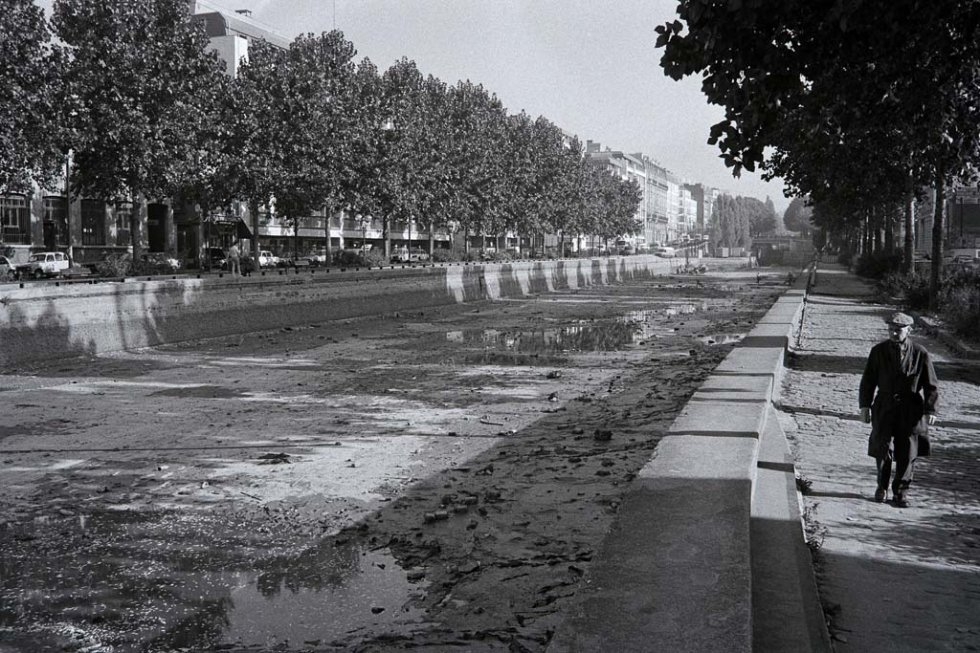 The canal being emptied in the 1980s. (AFP / Patrick Kovarik)
I'm not the only one. As the canal is emptied, there are crowds of passersby who come to take a look. Professional photographers like me, students from photo schools, children on school outings, retired folk -- they all come and take a look at what lies beneath one of the city's favorite spots.
Patrick Kovarik is an AFP photographer based in Paris. This blog was written with Roland de Courson and translated by Yana Dlugy in Paris.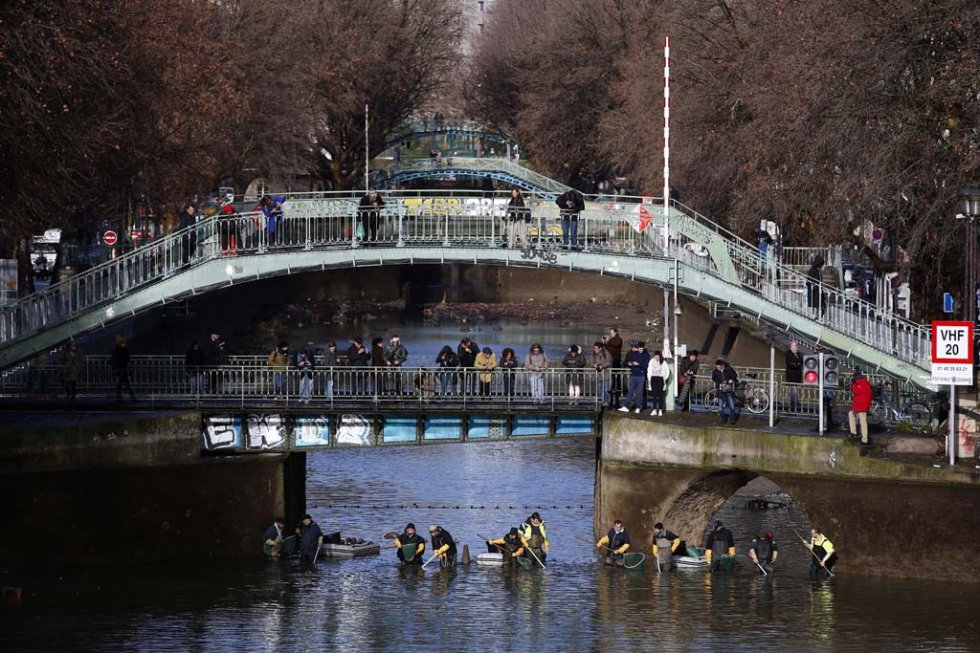 (AFP / Patrick Kovarik)