Order and chaos in Rio
Rio de Janeiro, February 12, 2016 -- The Portuguese words for costume and fantasy are the same -- "fantasia" – and it doesn't take long at Rio's Carnival to understand why.
A squad of samba-dancing teacups follows a gang of singing books. Death figures shake their hips, scythes waving in perfect rhythm. Leggy women gyrate, their nearly naked bodies glittering in gold, their backs sprouting enormous, feathered wings.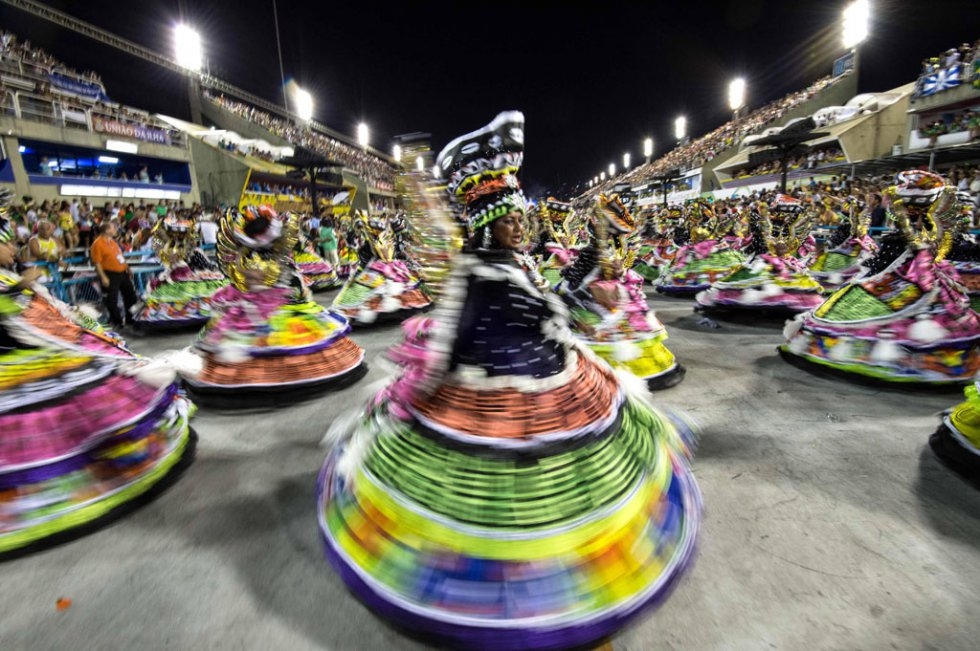 Rio Carnival. (AFP / Christophe Simon)
But what stopped me in my tracks at Rio's Carnival stadium, the Sambadrome, was the man I spotted in a simple shirt emblazoned "DISCIPLINA."
This is not a word that seems to come up much in Brazil. Fantasy, yes. But discipline?
After all, this is a country with an almost comically messed up government and Congress, while the nation's flagship company, oil giant Petrobras, has been exposed as a gargantuan hotbed of corruption. And that's before the chaos of day-to-day life.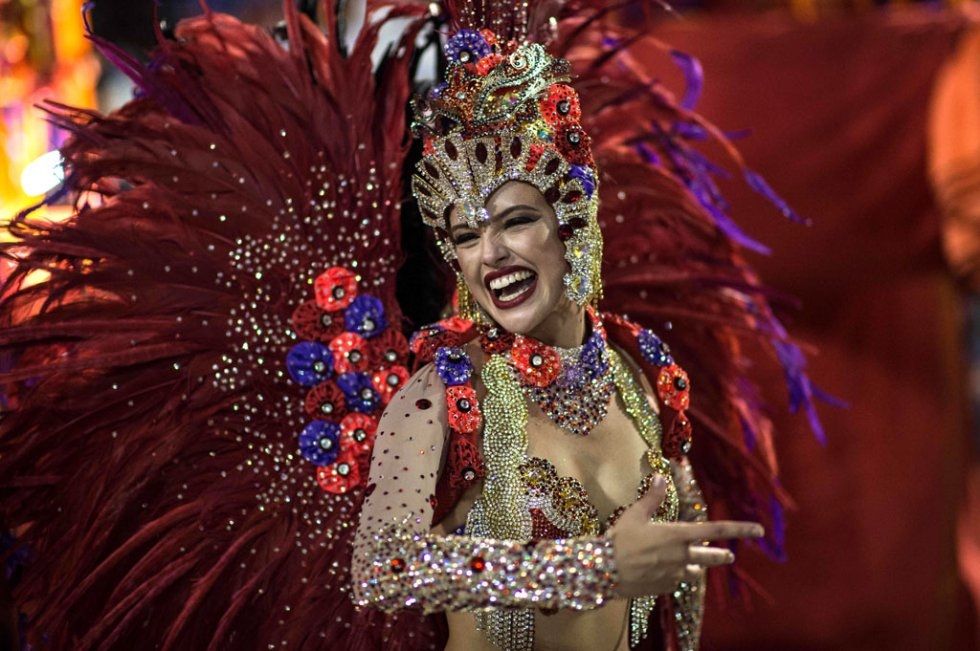 Rio Carnival. (AFP / Christophe Simon)
Try opening a business in a country the World Bank ranks 116 for ease of doing business, below Ghana and Lesotho. Or simply try getting someone to repair a broken door in your apartment: we've been phoning and emailing our landlady and her lawyer for three months in an attempt to get a repairman. As my wise wife told a friend not long after getting here: "We love it but have to erase 'efficiency' from our vocabulary to enjoy it fully."
So Paulo Roberto – the man with the "DISCIPLINA" shirt – opened my eyes to an unexpectedly different side of this confounding place.
Anonymous in the glamour of the samba parade, Roberto and his team are the ones with the humble task of making sure that participants show up and know where to go when they do. "We're like guides," he said.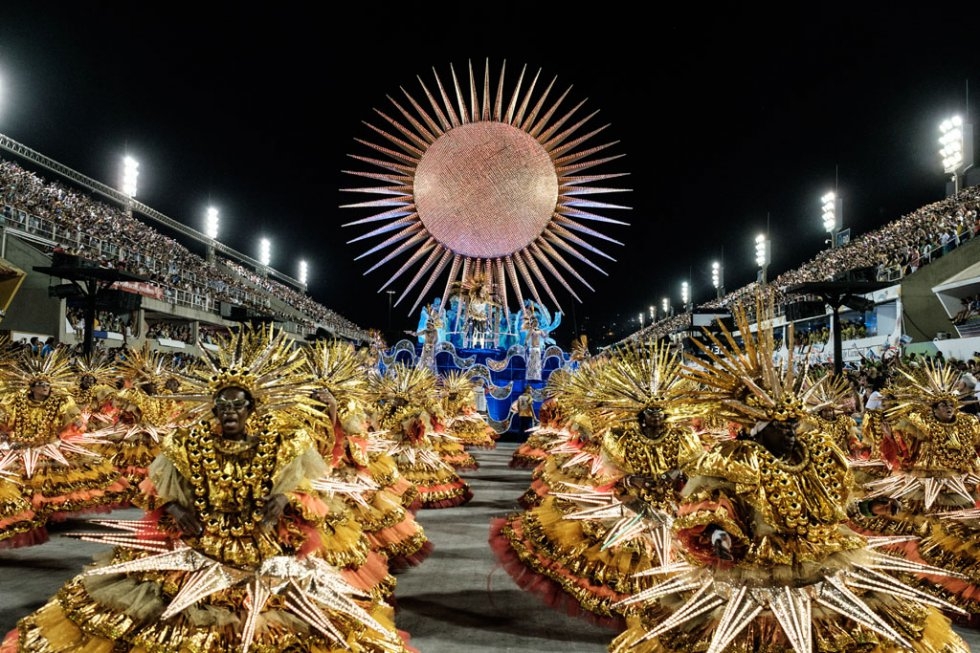 Rio Carnival. (AFP / Yasuyoshi Chiba)
It turns out there are plenty of others doing similar tasks. When I looked carefully into the parade, that human river of exuberance, I started spotting the enforcers everywhere. Never in costume – plainclothes, you could say – they hustled down the edges, barking orders. They ushered straying performers into line and occasionally pushed wayward spectators out the way.
In other words, they made sure that Brazilians at this most Brazilian event acted, well, less like Brazilians.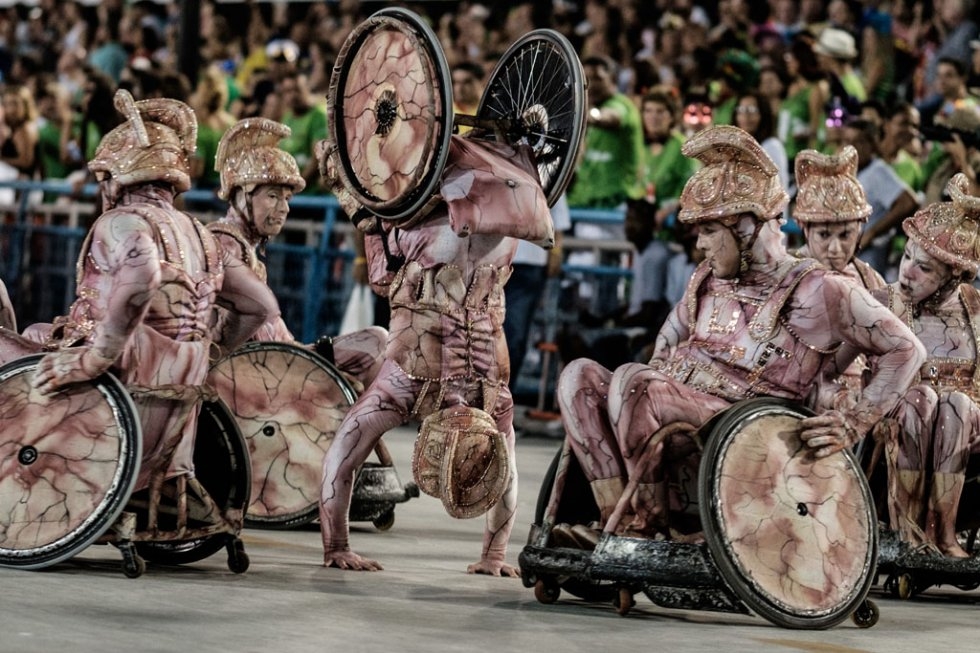 Rio Carnival. (AFP / Yasuyoshi Chiba)
Each samba ensemble, known as a school, comprises thousands of dancers in ungainly costumes, hundreds of drummers who must keep rhythm, and half a dozen crazy looking floats usually pushed by a crew of enthusiastic men – all of them singing.
Adding to the awesome logistical complications, there's no real dress rehearsal, the way you would have at a theater. The dancers and drummers rehearse for almost a year, but the first time everyone gets together in their wild costumes and line up with the even wilder floats is immediately before the big parade.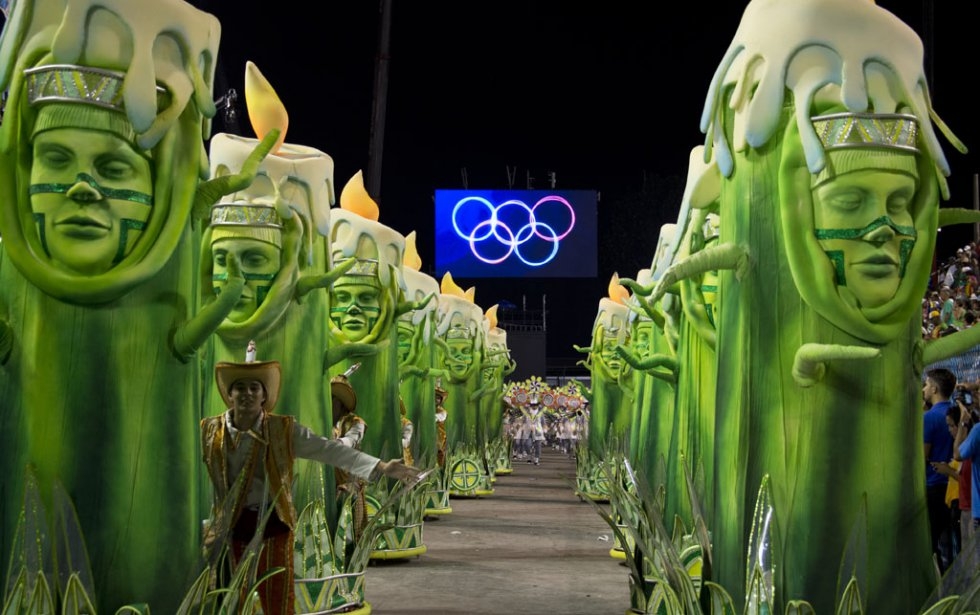 Rio Carnival. (AFP/Vanderlei Almeida)"
Paulo Lapa, a coordinator with Vila Isabel samba school, said those last-minute preparations are easily the most difficult time.
But it works, said Leonardo Sardou, a float director for Vila Isabel, because people pull together.
"We have almost 5,000 people involved and the main thing is that everyone has the same goal and no one does anything just for themselves," he said.
Watching this extraordinary spectacle, this mixture of madness and almost military precision, this blend of individualism and collective responsibility, made me wonder.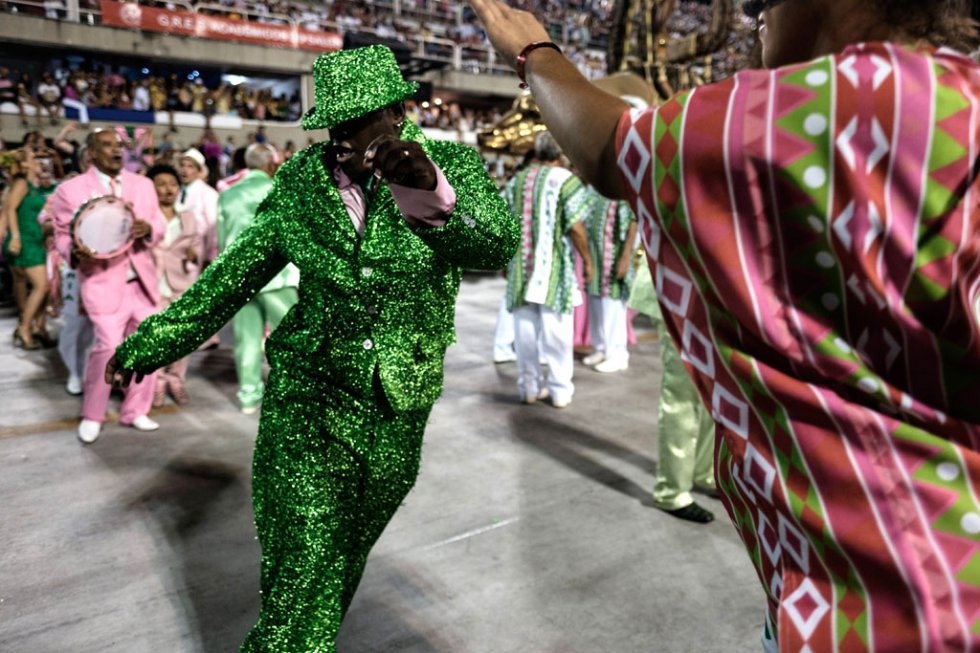 Rio Carnival. (AFP / Yasuyoshi Chiba)
Why can't Brazil's government, business magnates, police and other institutions learn from the samba schools?
Or here's an even better idea. Maybe Brazil could be handed over entirely to people like Roberto, people who know how to have fun – and get things done.
Now there's a fantasy.
Sebastian Smith is an AFP reporter based in Rio de Janeiro. Follow him on Twitter.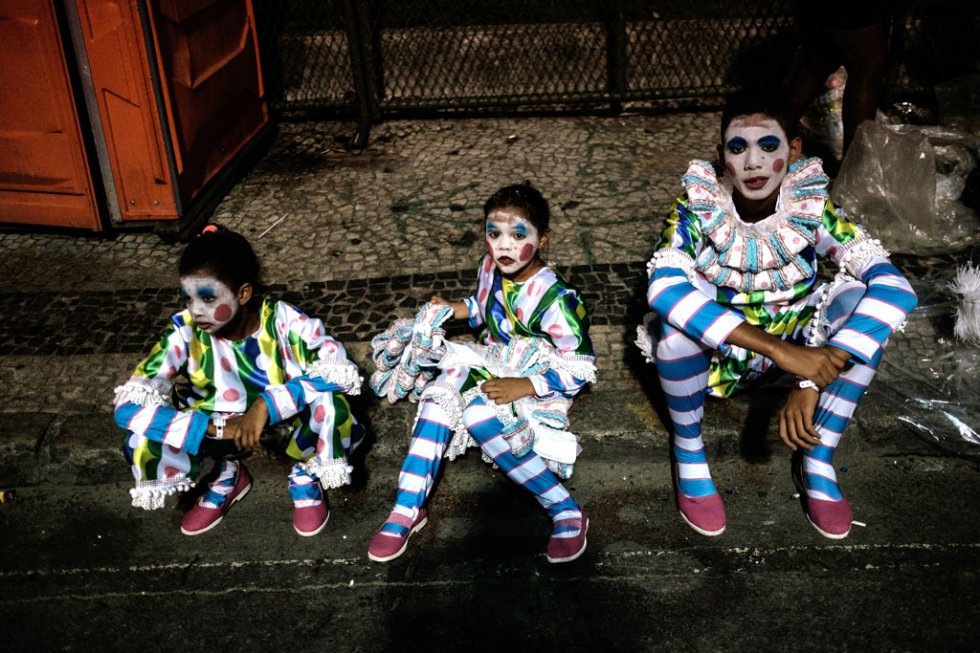 Waiting to take part in Rio Carnival. (AFP / Yasuyoshi Chiba)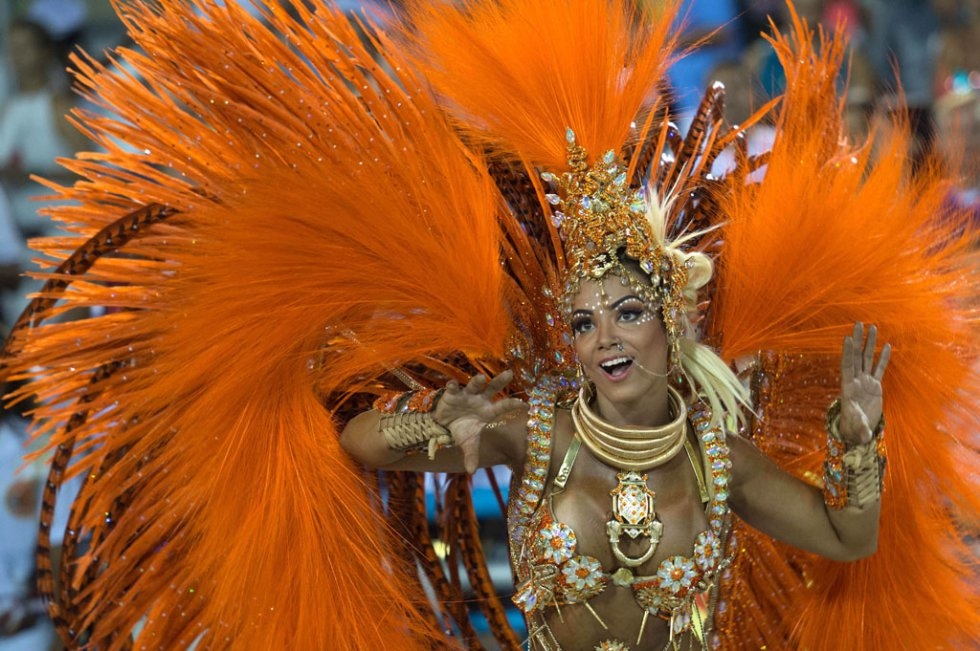 Rio Carnival. (AFP / Christophe Simon)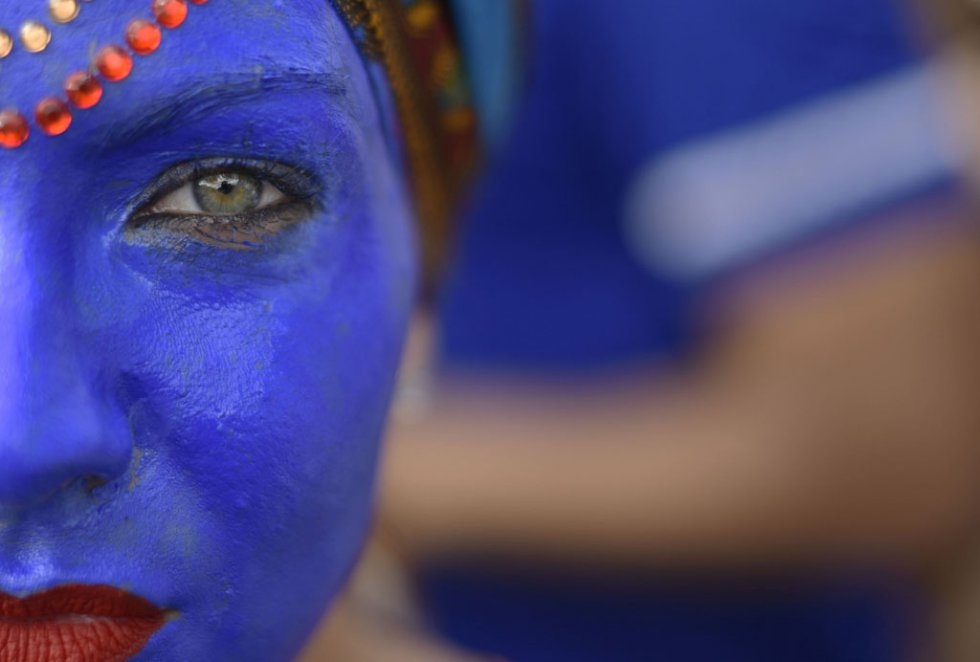 Carnival parade in Belo Horizonte, Brazil. (AFP / Douglas Magno)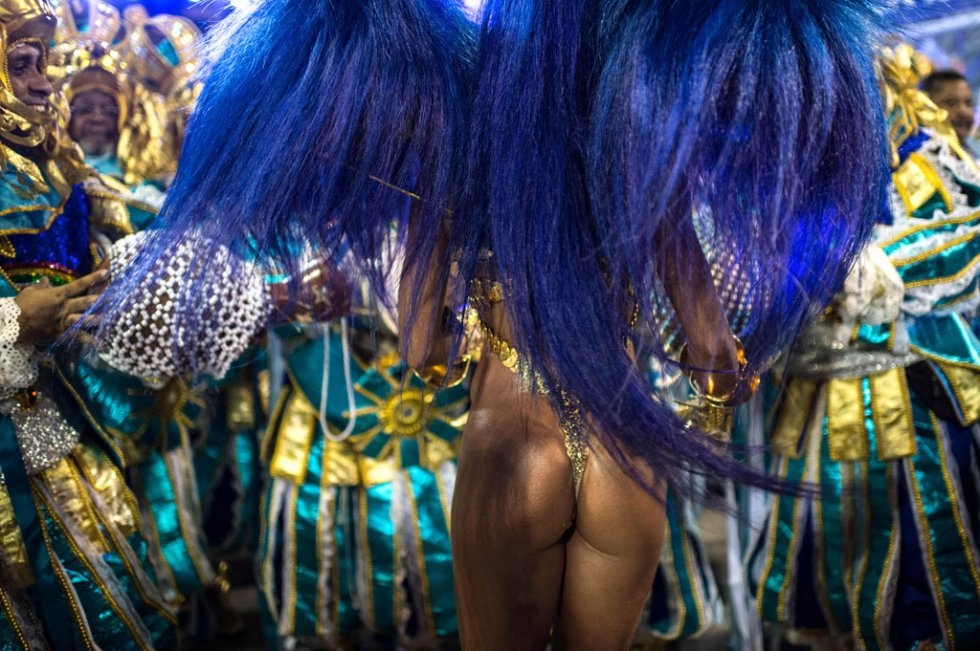 Rio Carnival. (AFP / Christophe Simon)