Once in a super blue blood moon
Paris -- Parts of the world were treated to a veritable lunar bonanza this week, an astronomical hat-trick known as the "super blue blood moon" -- an extra big 'super' moon, a rare 'blue' moon and a total lunar eclipse.
The confluence was a result of several phenomena. First, the Sun, Earth and Moon lined up perfectly for a total lunar eclipse. Then came the "super" -- the Moon was at its closest point to the Earth, making it appear extra large. Then there was the "blue" -- it was the second full moon in the same month, a phenomenon called a "blue moon," which occurs once every two years and eight months. And finally the "blood" -- that came from the reddish color that the Moon takes on when the Earth comes between it and the Sun. 
It was the first super blue blood moon in 36 years, so AFP photographers in the areas where it could be seen ---- western North America, Asia, the Middle East and Australia -- got busy capturing the moment.
Here are some of our favorite shots.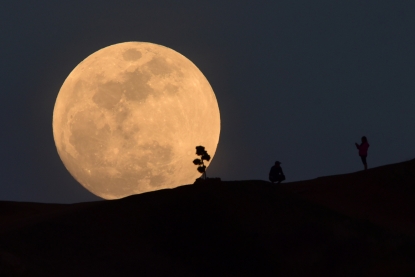 Los Angeles. (AFP / Robyn Beck)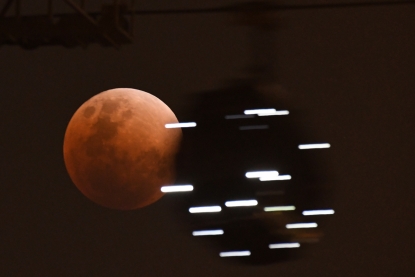 Singapore. (AFP / Roslan Rahman)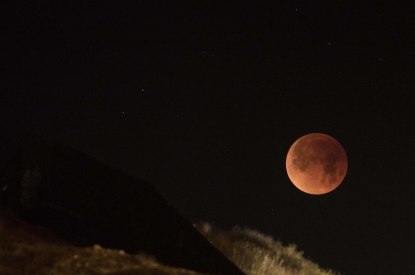 Tijuana, Mexico. (AFP / Guillermo Arias)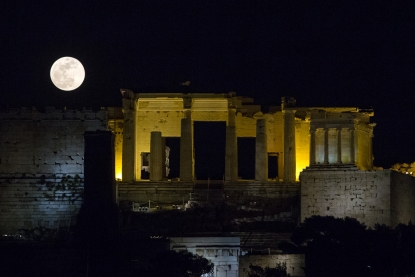 The Acropolis, Athens. (AFP / Angelos Tzortzinis)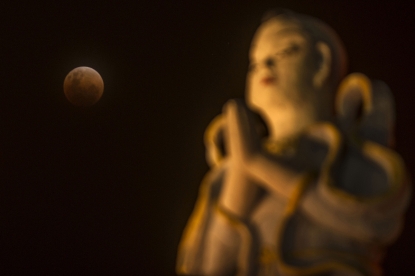 Surabaya, Indonesia. (AFP / Juni Kriswanto)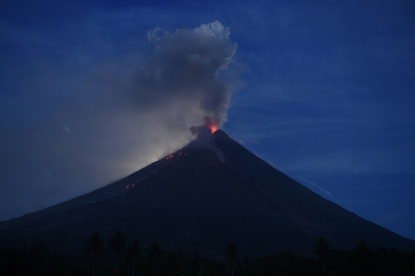 The Mayon volcano, Philippines. (AFP / Ted Aljibe)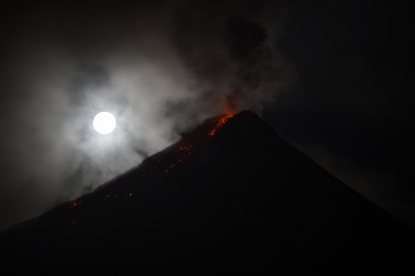 The Mayon volcano, Philippines. (AFP / Ted Aljibe)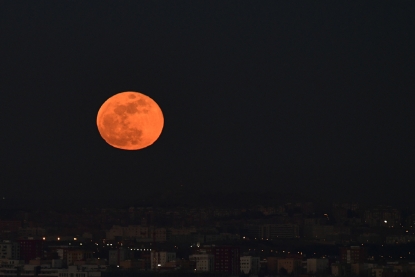 Madrid. (AFP / Pierre-philippe Marcou)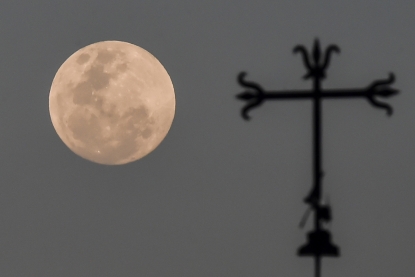 Cali, Colombia. (AFP / Luis Robayo)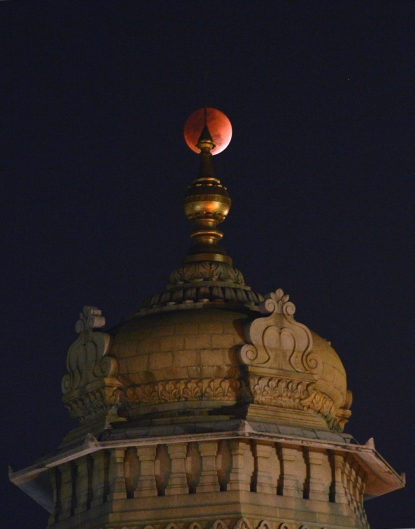 Bangalore, India. (AFP / Manjunath Kiran)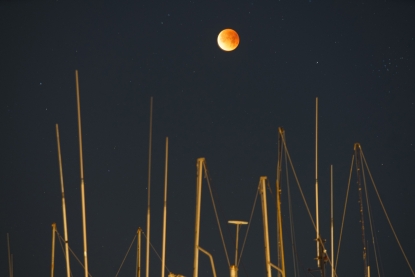 San Diego, California, USA. (AFP / Sandy Huffaker)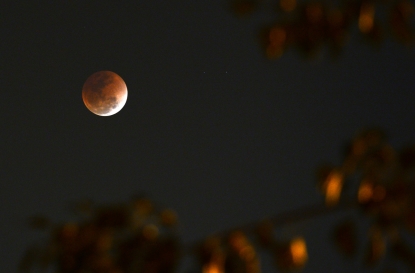 Allahabad, India. (AFP / Sanjay Kanojia)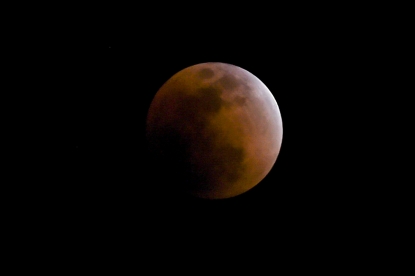 Pyongyang, North Korea. (AFP / Kim Won-jin)
In the cities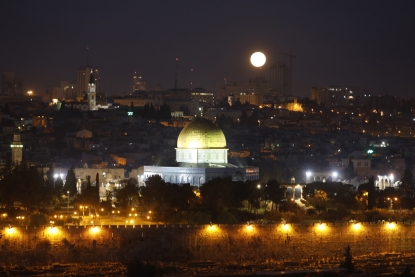 Jerusalem. (AFP / Menahem Kahana)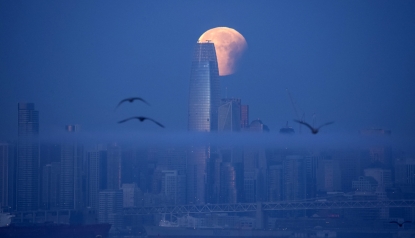 San Francisco. (AFP / Josh Edelson)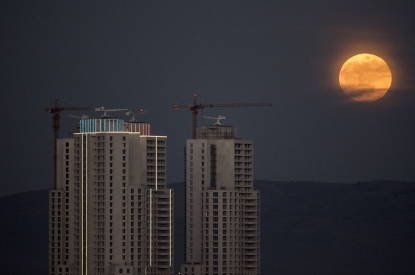 Skopje, Macedonia. (AFP / Robert Atanasovski)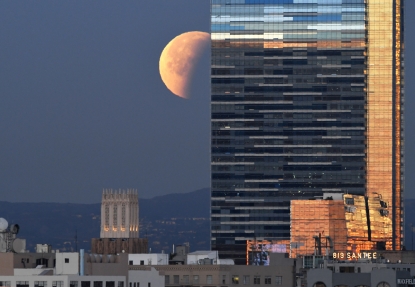 Los Angeles. (AFP / Robyn Beck)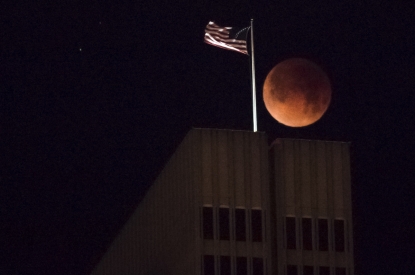 San Francisco. (AFP / Josh Edelson)
Combination shots
How it happened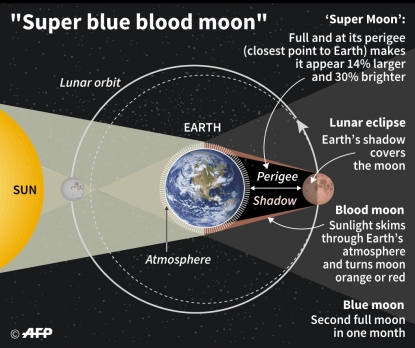 (AFP Graphics)