Running with Olympic legend Kenenisa Bekele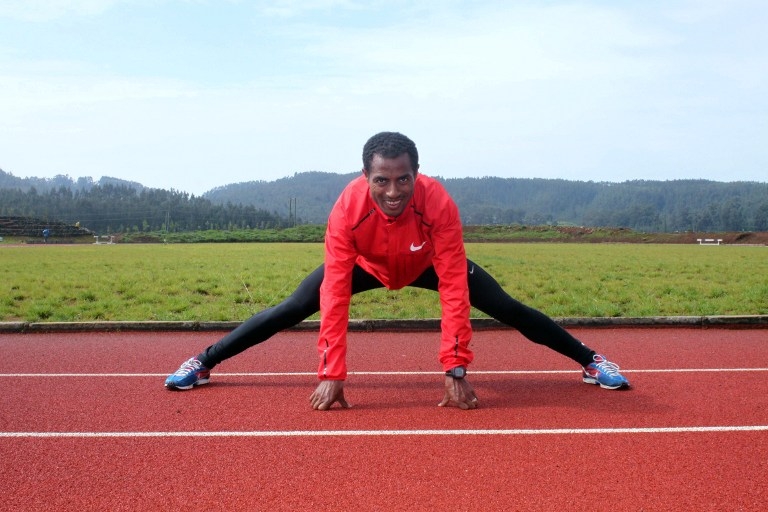 Kenenisa Bekele trains at Kenenisa camp in Sululta, outside Addis Ababa, in September 2013 (AFP / Jenny Vaughan)
ADDIS ABABA - When running with Kenenisa Bekele, you sometimes need to be reminded that you're with a world class track legend. The slight-statured Ethiopian has an unassuming nature, often turns away with a shy smile mid-conversation, and is painfully modest about his jaw-dropping achievements: he holds the world record in both 5,000 and 10,000 metres, records that few competitors have come even close to beating.
But when he starts training, you're suddenly very aware of the incredible company you're in.
He runs at a breakneck speed. His muscular legs appear to have springs in them. His feet hit the cushioned surface with a rapid beat, bouncing off the track weightlessly. He circles the track one, two, three times. He keeps going, pressing on for more than an hour, and barely breaks a sweat. He makes it look so easy.
I have come to interview Kenenisa about the track he is running on. He built the world-class track to promote athletics training in Ethiopia for both local and foreign runners of all ages, professionals and hobbyists alike. At 2,700 metres above sea level, the athletics training centre is an ideal spot for altitude running in the lush green hills above Addis Ababa.
This morning, he is running in preparation for the Great North Run, a half marathon in northern England on September 16, where he will face his compatriot and fellow legend Haile Gebreselassie, along with Britain's Mo Farah. Organisers of the race are billing it as the "greatest head-to-head in half-marathon history."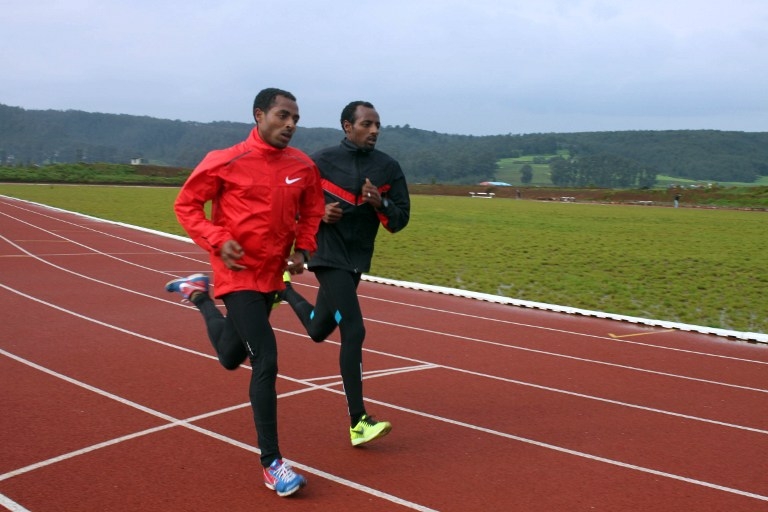 Kenenisa Bekele (L) and his brother Tariku Bekele (AFP / Jenny Vaughan)
As I ventured forth to meet Kenenisa for training, I decided to pack my running gear, in case I'm struck with the urge to try a few rounds of the track myself.
Watching Kenenisa -- who is running this morning with his brother Tariku, an Olympic bronze medalist in 10,000 metres-- I feel a bit silly. I'll look laughable hobbling along behind these two stars. But I swallow my pride, and lace up my Nikes. My objective: a modest three kilometres, two kilometres less than my regular runs in the capital, Addis Ababa.
I expect to be breathless. I expect to tire before I reach my goal. I expect to feel too embarrassed to finish. But none of that happens. Kenenisa encourages me with his characteristic, warm smile. "How is it ?" he asks, as he paces past me with his brother.
It's really nice, actually. The padded track feels good on my knees, which normally ache after a few minutes of running on concrete or the pathways of Ethiopia's forests. The air, as Kenenisa promised, is clean and crisp. Unlike in congested Addis Ababa, up here in the hills there are few cars spewing dark exhaust from ageing engines. My lungs can feel the difference.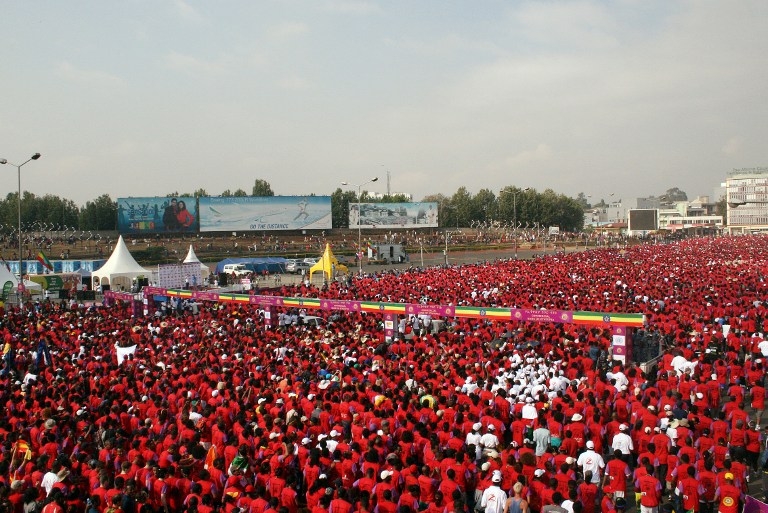 Participants in the Great Ethiopian Run gather at the starting point on November 27, 2011 in Addis Ababa (AFP / Jenny Vaughan)
The rolling hills surrounding the track, still wet from a heavy morning shower, are a beautiful sight: thick with eucalyptus trees that stand tall under a heavy blanket of grey clouds, fighting with the early morning sun trying to poke through.
It doesn't hurt to be cheered on by Kenenisa, either. There are few running partners in the world more impressive than him. The brothers have now started short sprints. They glide past me, still looking effortless. They have been running for more than 60 minutes.
I am starting to tire now. I can hear the strained sound of my own breath, working harder than normal for oxygen in the thin mountain air. After hitting the three kilometre mark, I slow to a walk as Kenenisa and Tariku continue on, unfettered.
But Kenenisa admits that the runs are not as easy as they might appear. Plagued by a calf injury over the past three years, he says he still struggles to reach his previous levels of fitness.
His injury is one of the reasons he opened his athletics training centre, one of only two world-class tracks in Ethiopia today.The other track, in the capital, was recently refitted with a padded surface. Previously it was too hard, says Kenenisa, contributing to his injury that has stunted his performance in recent years.
His track provides an ideal alternative for runners of all ilks. He has hosted a few professionals already, including including Algeria's Taoufik Makhloufi, the 2012 Olympic 1500m champion, and Sudan's Abubaker Kaki and Djibouti's Ayanleh Souleiman -- both 800m specialists. He is also hoping to attract hobby runners to his centre, just ten kilometres from downtown Addis Ababa.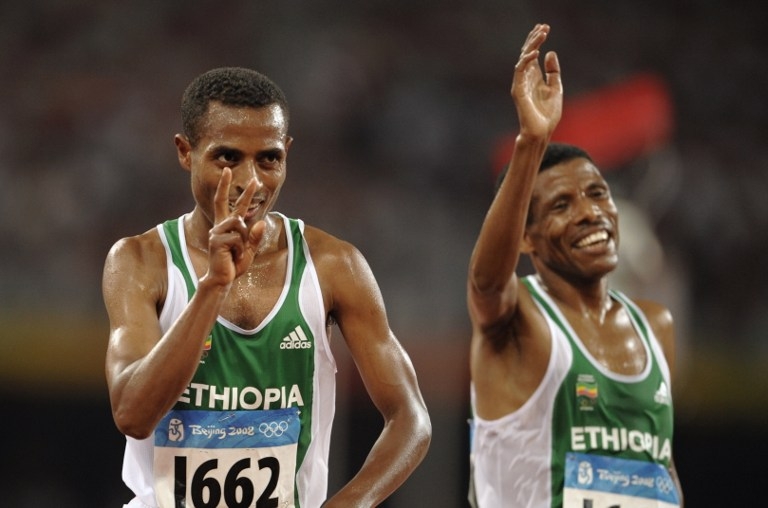 Ethiopia's Haile Gebrselassie (R) and Kenenisa Bekele (L) after the men's10,000 m final during the 2008 Beijing Olympic Games (AFP / Olivier Morin)
His dream is to further promote running culture in Ethiopia, the birthplace of several legendary runners, including "Barefoot Runner" Abebe Bikilia, who won the 1960 Olympic marathon in Rome shoeless.
Ethiopians are deeply proud of their running heritage. They turn out in the tens of thousands each year for a series of local races, including the annual Great Ethiopian Run which attracted close to 40,000 participants last year, packing the streets of Addis Ababa in matching tee-shirts to complete the ten kilometre course.
Most people -- myself included -- join these races for fun more than anything, to feel part of the country's storied running culture and partake in the excitement of group races, which leave most participants drunk with enthusiasm. But having a world-class track minutes from Addis Ababa might just be the excuse for other hobby joggers like myself to get more serious.
Of course, it doesn't hurt to have one of the world's best runners alongside you for encouragement. I don't have my sights set on any world records any time soon, but a half marathon suddenly doesn't seem so out of reach.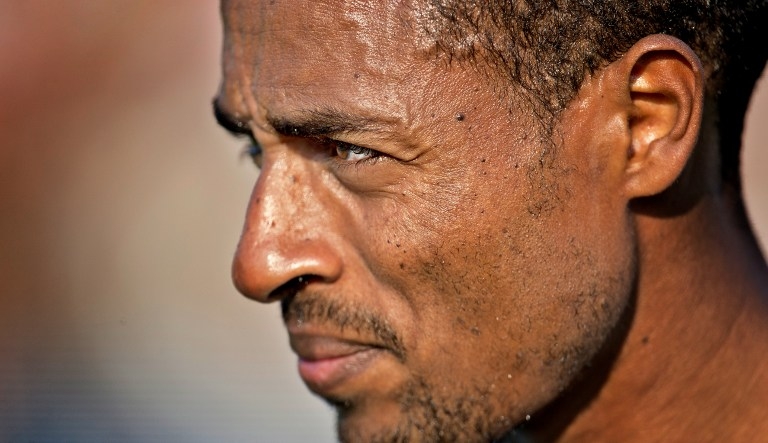 (AFP / ANP / Guus Schoonewille)